Home
PROSECUTION REQUESTS DOCUMENTS IT ALREADY HAS?
Ante Gotovina's defense claims that the prosecutor has at least fifty of the 158 'artillery documents' it claims have been 'taken away or hidden' in the course of Operation The Hague conducted by the Croatian intelligence services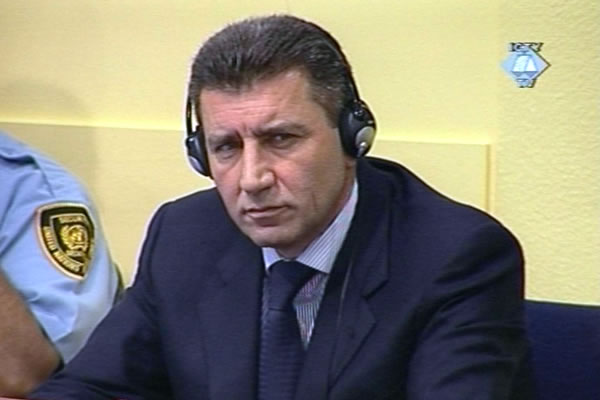 Ante Gotovina in the courtroom
On 16 September 2008, the Trial Chamber ordered the Croatian authorities to 'intensify and extend their investigation' into 370 military documents and about 200 police documents that have been, as the prosecution alleged, 'taken away or hidden' during Operation The Hague, conducted by the Croatian intelligence services. Ante Gotovina's defense has now joined the search for the controversial documents: his defence team has conducted an enquiry and has allegedly ascertained that the prosecution has already disclosed to the defence some of the purportedly missing artillery orders.
Among the 370 military documents the prosecution has in its possession there are 158 orders, maps and reports of the Croatian Army, dated from 2 to 6 August 1995 with detailed lists of artillery targets in Knin and other places in Krajina. Gotovina's defense counsel claim that the prosecution has disclosed at least 50 of those documents to them, noting it will continue the search of their data base to see if other controversial documents have been disclosed to them. In a motion filed today there is a list of the 50 artillery orders, maps and reports issued by the Croatian Army.
Ante Gotovina is charged together with two other Croatian generals, Ivan Cermak and Mladen Markac, of taking part in the joint criminal enterprise whose goal was to expel the Serbs from Krajina. The prosecution alleges that the shelling of villages and towns in Krajina was not justified by military necessity; the objective, it alleges, was to intimidate the Serbs and make them flee the area.