Home
WHY BH ARMY FAILED TO DEAL WITH MUJAHIDEEN
In the words of General Vahid Karavelic, Rasim Delic, former commander of the BH Army General Staff wanted to deal with the Mujahideen because he thought that 'they do more damage than good', but Delic 'most probably' didn't have the support of the supreme commander Alija Izetbegovic to do this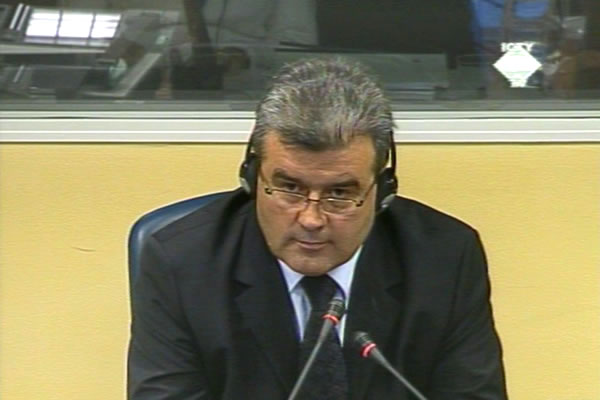 Vahid Karavelic, defense witness for Rasim Delic
'General Rasim Delic thought that the Mujahideen should be expelled from BH because they did more damage than good', said retired general and former commander of the BH Army 1st Corps Vahid Karavelic today at the trial of the former commander of the BH Army General Staff. Karavelic was cross-examined by the prosecution.
Karavelic offered his 'word as a man and an officer' to confirm that Delic thought like that and did all he could to discipline the BH Army. Karavelic added that whether Delic ever received Izetbegovic's support to do this was 'something completely different'. 'Delic could not have done anything on his own', the witness explained. Izetbegovic was the supreme commander of the BH Army at the time.
When prosecutor Kyle Wood asked if this meant that Izetbegovic prevented Delic from taking measures against the Mujahideen, Karavelic replied that the former president of the BH presidency 'prevented' Delic from dealing with Musan Topalovic Caco and Ramiz Delalic Celo, renegade commanders of the 10th Mountain Brigade and 9th Motorized Brigade. According to him, this could lead to the conclusion that the situation with the Mujahideen was similar.
In Karavelic's words, there was more than one reason why force could not have been used against groups of foreign fighters in BH. Unlike the renegade BH Army units whose movements were known, the Mujahideen would settle in different places in Central Bosnia and it was difficult to locate them. They married local girls and shared food and humanitarian aid with the local population, gaining their support.
Karavelic believes there was no showdown with the Mujahideen groups in Central Bosnia because there was not enough information about the crimes they committed. In his reply to a defense question, the witness confirmed that under the military regulations in force at the time, the responsibility for launching an investigation into any crimes lay with the corps commanders and not the commander of the General Staff.
General Karavelic based his knowledge of the Mujahideen issue mainly on the expert report he had drafted for the defense of Enver Hadzihasanovic, commander of the 3rd Corps, and Amir Kubura, commander of the 7th Muslim Brigade. According to him, General Delic took all steps to solve the problems with foreign fighters but was unable to use force without the decision to do so of the Supreme Command.