Home
HUMANITARIAN WORKER TURNED MUJAHIDEEN
Aiman Awad, the last prosecution witness at the trial of former BH Army commander Rasim Delic, describes his journey from a medical school student and humanitarian worker to a Mujahideen. Because of 'exceptional circumstances', the trial temporarily moved to the BH State Court in Sarajevo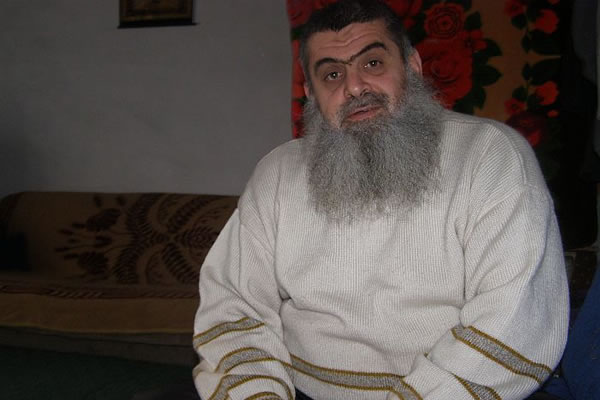 Aiman Awad, last prosecution witness in the Delic trial
Aiman Awad, former interpreter in the El Mujahid Detachment testifying at the trial of Rasim Delic, says this unit launched coordinated actions with the BH Army units, except in situations when it was decided 'the attack couldn't succeed'.
'We were neither the HVO nor the VRS', the witness said in the first part of his evidence in the BH State Court in Sarajevo. He has recently been stripped of his BH citizenship and is thus not able to go to The Hague to testify in the trial of General Delic. 'People came to Bosnia Herzegovina to fight, not to have a coffee and stroll around', Awad explained.
Awad confirmed that the detachment had been under the command of the BH Army 3rd Corps from August 1993 to the end of the war in BH. In his words, the BH Army General Staff made this decision following the request of a group of some hundred foreign fighters headed by Abu Haris and Abu Mali. 'They wanted to resolve the status of Bosnian fighters who left their BH Army units in order to join the Mujahideen and to legalize the participation of foreign fighters in BH', the witness noted, 'to be able to distinguish them from other free lance fighters in BH'.
The prosecution showed a video recording taken at a ceremony held in the Mujahideen camp in Mehuric in August 1993 when the detachment was declared a BH Army unit. The recording showed Mehmed Alagic and Sakib Mahmuljin, future BH Army 3rd Corps commanders, attending this ceremony.
Awad, a member of the El Mujahid Detachment from its creation to the end of the war in BH, claims that his only job was to interpret. 'Formally' he was appointed to the post of the assistant commander for security. He never did that job because he 'didn't know how to do it', he said.
Describing his journey from his home country, Syria, to BH, Awad noted that he lived in Croatia from 1982 to the beginning of the war. He spent his time in Zagreb and Rijeka, where he studied medicine and physiotherapy. When the conflicts broke out in former Yugoslavia, he joined Muvafak, a humanitarian organization. In January 1993, Muvafak sent him to Zenica to 'gather information' about the humanitarian needs of the population there.
He decided to 'take up arms', he said, after an incident in April 1993 when the HVO soldiers stopped him in Zenica and insulted him, even though he told them he was a humanitarian worker. He joined a group of about ten foreign fighters from Libya, Algeria, Morocco, Egypt, Jordan and some other Arabian countries.
The evidence of Aiman Awad, the last prosecution witness at the trial of Rasim Delic, continues this weekend.