Home
ICTY IN SARAJEVO AGAIN
The Trial Chamber trying Rasim Delic will be visiting the BH State Court in Sarajevo again to hear the evidence of Aiman Awad, former member of the El Mujahid Detachment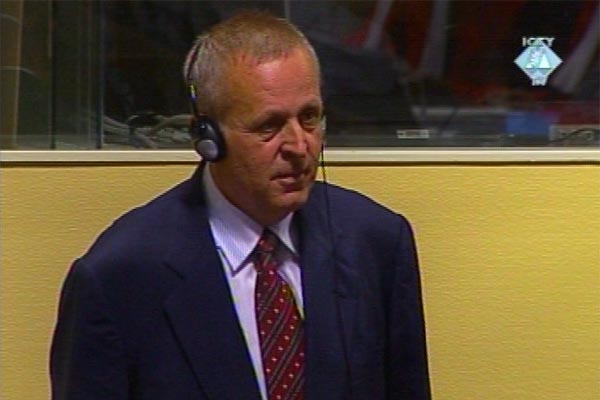 Rasim Delic in the courtroom
The last prosecution witness at the trial of General Rasim Delic will be heard in the BH State Court in Sarajevo, and not in The Hague. Aiman Awad, former El Mujahid Detachment member, will begin his testimony on Friday, 8 February 2008 and is expected to finish by Monday, 11 February.
This will be the second time the Rasim Delic case goes to the BH State Court courtroom. In September 2007, the judges, prosecutors, defense counsel and the accused himself heard the testimony of Ali Ahmed Ali Hamad, one of the commanders of the El Mujahid Detachment. The former commander of the BH Army General Staff is on trial for command responsibility, for the crimes allegedly committed by members of the El Mujahid Detachment.
Aiman Awad was scheduled to testify on 2 October 2007 in The Hague but his evidence was postponed several times. The prosecution wanted to tender into evidence through him the audio recording of the 'farewell feast' held for the El Mujahid Detachment on 1 January 1996 in Zenica. In his address, General Delic allegedly said that the detachment 'was a BH Army unit within the BH Army's chain of command'.
The recording was admitted into evidence in November 2007 through a protected witness, himself a former Mujahideen. According to him, Aiman Awad might be the person who interpreted the speech held by the hosts into Arabic at the farewell feast. It remains to be seen whether Awad will confirm or deny this under oath.