Home
KRASNIQI REFUSES TO ENTER PLEA
In his initial appearance, Avni Krasniqi refused to enter his plea on the counts in the indictment charging him with contempt of court. The judges decided to give him time to think and ordered that he be remanded in custody until the next time he is invited to enter his plea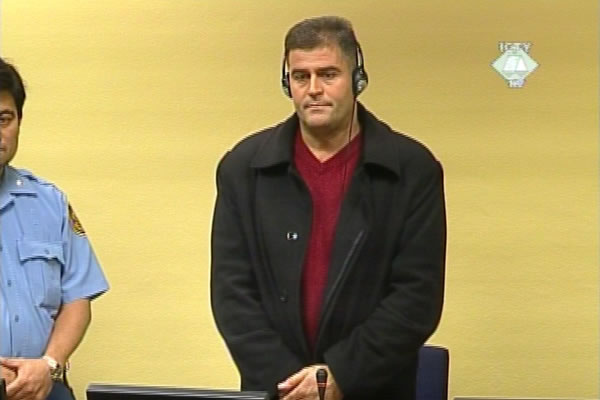 Avni Krasniqi in the courtroom
Following his arrest and transfer to the Tribunal's Detention Unit last week, Avni Krasniqi appeared before the judges today to enter his plea on the indictment for contempt of court. Krasniqi refused to comply with an order to testify at the trial of three former KLA commanders: Ramush Haradinaj, Idriz Balaj and Lahi Brahimaj.
After the reading of the indictment and a 10-minute discussion about the health of the accused in private session, Judge Frank Hoepfel announced that Krasniqi would not be entering his plea today. The Trial Chamber will grant him some time to consider his position, he added. According to the rules of the Tribunal, the accused may enter his plea immediately or after thirty days.
If Krasniqi decides to testify in the Haradinaj et al. case before he is due in court, the Trial Chamber would – as judge Hoepfel noted– decide whether this would have any repercussions on the contempt of court charges against him. The Trial Chamber ordered Krasniqi to be detained in the Tribunal's Detention Unit until further notice.
Avni Krasniqi was a member of the KLA in the time covered by the indictment against Haradinaj, Balaj and Brahimaj. According to the evidence of some prosecution witnesses who have testified in the trial, Sanije Balaj was last seen under his escort in August 1998. Her kidnapping and murder are listed in the indictment against three former KLA commanders in the Decani area.