Home
SESELJ DEMANDS $ 6.3 MILLIONS
Vojislav Seselj blames the Tribunal for not doing anything to unfreeze his bank accounts in foreign banks. After Seselj's expert defense team, headed by Tomislav Nikolic, threatened to stop providing further legal assistance, Seselj demanded that the Tribunal reimburse the costs of his defense costs to the amount of $ 6.3 million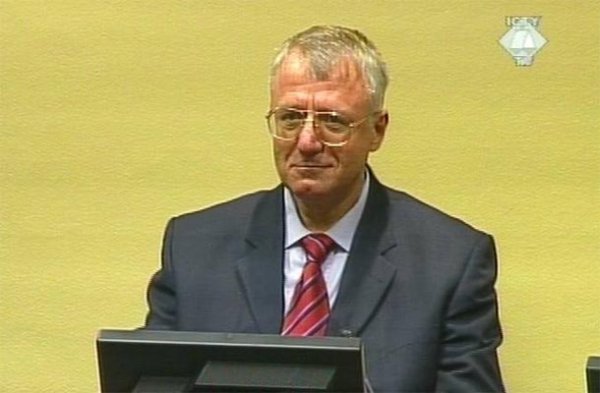 Vojislav Seselj in the courtroom
Vojislav Seselj claims "the Tribunal hasn't done anything to unfreeze" his funds held in foreign banks and demands that the ICTY Registry cover the costs of his expert team to the amount of $ 6.3 million, SENSE has learned from well informed sources in The Hague.
In his appeal filed in January 2007 against the Registry's decision to cover "certain reasonable defense costs " Seselj claims that "my debt to the experts of my expert team has increased enormously" threatening his ability to "hire other persons to help me in the preparation of my defense". Seselj's expert team consists of twenty five prominent leaders and sympathizers of Serbian Radical Party headed by Tomislav Nikolic.
At the status conference held on a year ago, on 24 January 2006, Seselj estimated that his legal assistance had cost $ 2.3 million in 2005. His expert team has since made handed in a bill for its services in 2006 to the amount of $ 4 million. Seselj's debt has thus risen to the "enormous" $ 6.3 million.
It seems that Radical Party expert team doesn't want to keep on assisting its accused leader pro bono. As we are told, Tomislav Nikolic has recently warned Seselj in writing that they will be forced to withhold further legal assistance if he didn't settle the account in the foreseeable future. According to the defense "price list", shorter motions come with the price tag of $ 15 000 to $ 20 000, while longer motions cost between $ 200 000 and $ 500 000. Those are not costs incurred in the investigation and fieldwork, but fees for legal services.
The average defense costs amount to approximately $ 500,000 per indictee per year. This means that the amount Seselj demands would cover twelve years of defense costs of an average indictee. The sum of $ 6.3 million he has asked for amounts to almost half of the total annual defense bill for all the trials at the Tribunal.
ICTY spokesperson Refik Hodzic refused to comment these claims but said that according to the Rules of Procedure and Evidence the accused who defend themselves are not entitled to the reimbursement of legal assistance costs. Hodzic said that the Registry had agreed to reimburse Seselj for "certain reasonable expenses". For instance, it foots the hotel bill for his expert team. They are considered as "necessary requirements for self-representation."