Home
GENERAL LAZAREVIC IN ICTY DETENTION
Since all of their indictments are identical, the prosecution is expected to file a motion to try General Lazarevic together with Milutinovic, Sainovic and Ojdanic who are awaiting trial and who are also charged with crimes against humanity in Kosovo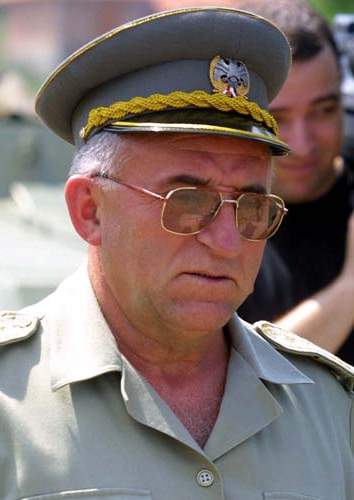 Vladimir Lazarevic
General Vladimir Lazarevic, former commander of the VJ Pristina Corps, surrendered today to the Tribunal in The Hague and was transferred straight from the Amsterdam airport to the UN Detention Unit in Scheveningen. The date of his initial appearance, where he will be invited to enter his plea, will be determined later, it was announced today at the Tribunal.
General Lazarevic is charged for the alleged crimes committed in the first half of 1999 against the civilian Albanian population in Kosovo. He is indicted with three other VJ and Serbian police generals – Nebojsa Pavkovic, Sreten Lukic and Vlastimir Djordjevic. The indictment was issued in October 2003.
The indictment is identical as the previous Kosovo indictment against their superiors – Slobodan Milosevic – currently on trial – and Milan Milutinovic, Nikola Sainovic and Dragoljub Ojdanic, all awaiting trial in the UN Detention Unit. They are all charged with the deportations and forcible transfer of about 800,000 Kosovo Albanians in the first half of 1999, mass murders of civilians in some fifteen locations all over Kosovo – Racak, Izbica, Suva Reka – and the persecution of the Albanian population in Kosovo on political, racial and religious grounds.
In light of the fact that their indictments are identical, the prosecution is expected to file a motion to try General Lazarevic – and the other three co-accused, when and if they ever end up in The Hague – together with Milutinovic, Sainovic and Ojdanic.