Home
APPLICATION FOR REFERRAL OF A CASE TO BH COURTS PREMATURE
President Meron asks the prosecution to provide additional arguments in favor of referring the Omarska-Keraterm case to BH courts, despite the fact that those courts are not ready yet to ensure that international standards are met for trying people indicted for war crimes.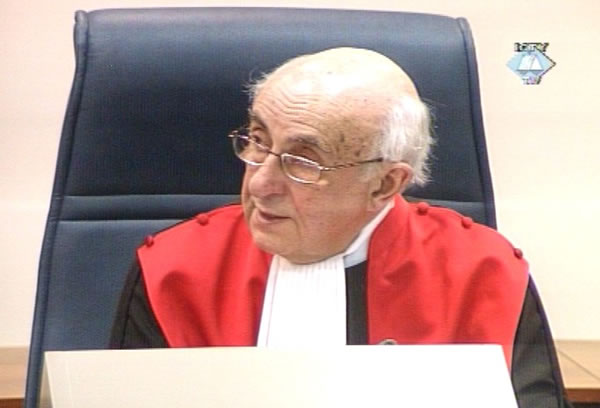 Theodor Meron, president of the Tribunal
ICTY President Theodor Meron asked the prosecution to present additional arguments for its recent application for the referral of the Omarska-Keraterm case to Bosnia and Herzegovina courts. The case has four accused: Zeljko Mejakic, Momcilo Gruban, Dusko Knezevic and Dusan Fustar.
In a preliminary order made public today in The Hague, President Meron called upon the prosecution to present by 1 October 2004 evidence that might support its claim that Bosnia and Herzegovina would "ensure all necessary legal and technical conditions for a fair trial." Second, the prosecution is to explain to what extent BH is able to "assign [the Omarska-Keraterm case] immediately to a competent court."
As President Meron notes, the application filed by the prosecution indicates that the necessary prerequisites for the referral of cases in the Tribunal's jurisdiction to BH courts--including trials according to international standards--have not yet been created in BH. The application states that the BH Assembly should adopt amendments to the relevant laws necessary for the operation of the War Crimes Chamber at the State Court. The Office of the High Representative believes the court should become operational in January 2005.
Deputy High Representative, Ambassador Bernard Fassier, confirmed in a letter to President Meron that the War Crimes Chamber should be ready to start work next January, noting that until then, it is not possible to conduct trials in BH according to the international standards insisted upon by the Tribunal. As Ambassador Fassier noted, "Any premature referral of cases to the BH courts before January 2005 could even undermine the current efforts to set up capacities for war crimes trials."