Home
KAY TO APPEAL THE APPOINTMENT OF COUNSEL INSTEAD OF MILOSEVIC
SENSE has learned that Kay has sought leave from the Chamber to file a motion to the Appeals Chamber of the Tribunal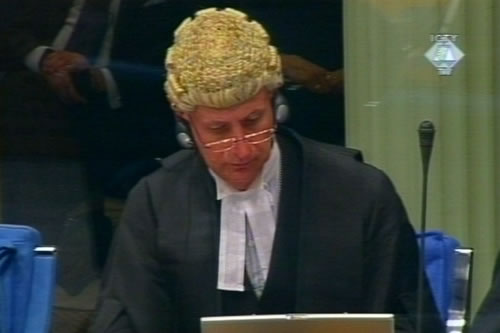 Steven Kay
The first motion filed by British lawyer to the Tribunal is to be, it seems, an appeal against his own appointment as Slobodan Milosevic's defense counsel.
SENSE has learned that Kay has sought leave from the Chamber to file a motion to the Appeals Chamber of the Tribunal, challenging the decision issued last week about the appointment of defense counsel, which, in the opinion of the accused, violated his right to defend himself before the court.
At the hearing last week when the decision of the Chamber on the appointment of defense counsel was communicated to the parties, Milosevic indicated that he intended to appeal, but neither he nor his legal counsel have done so yet. It seems that Steven Kay, the appointed counsel himself, will do it instead.