Home
THE DAY THE ACCUSED DISAPPEARED
The prosecution publishes some of the photographs taken on 13 July 2004 in front of Goran Hadzic's house in Novi Sad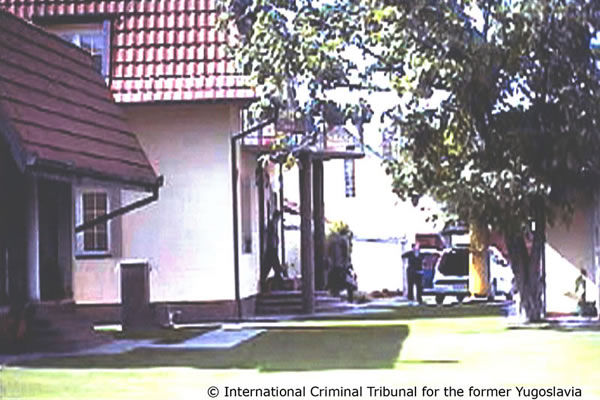 Goran Hadzic approaching a car in front of the house in Novi Sad
The Office of the Prosecutor of the Tribunal published today a couple of photographs of Goran Hadzic taken in front of his house in Novi Sad on 13 July 2004 on the same day that the sealed indictment and warrant for the arrest of the former political leader of Croatian Serbs were delivered to the Serbia-Montenegro authorities.
A photograph of Hadzic in his garden was taken in the morning. The one in which the accused is approaching a car with a bag in his hand was taken, according to the prosecution, at 16,27 hours.
Chief Prosecutor Carla Del Ponte said on Moday that Hadzic left his home and drove away in a car at exactly 16,29 hours, less than seven hours after the Belgrade authorities were handed the indictment and the warrant for his arrest, with precise information about the current location of the accused.
Goran Hadzic has vanished without a trace.
Photos