Home
APPELLATE JUDGMENT FOR STANISIC AND ZUPLJANIN ON 30 JUNE 2016
The Appeals Chamber will render the final judgment in the case against two former Bosnian Serb police leaders, Mico Stanisic and Stojan Zupljanin, on Thursday, 30 June 2016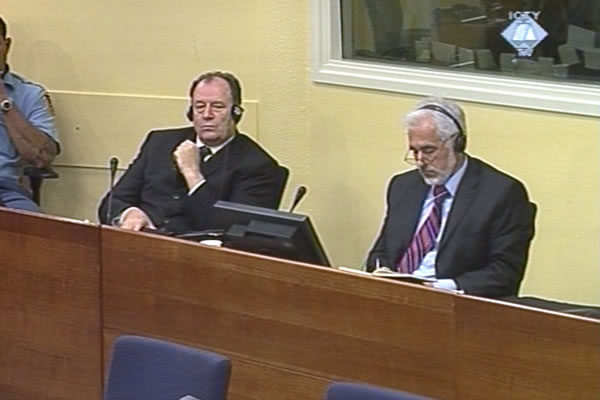 The Appeals Chamber will deliver its judgment in the case against Mico Stanisic and Stojan Zupljanin on 30 June 2016 at 3:30pm, it was announced today at the Tribunal.
In March 2013, former Republika Srpska minister Mico Stanisic and the ex-head of the Banja Luka Security Services Center Stojan Zupljanin were convicted of the crimes against Muslims and Croats throughout Bosnia and Herzegovina. They were both sentenced to 22 years in prison and they both appealed against the trial judgment.
At the appellate hearing in December 2015, the prosecution termed the Trial Chamber's 22-year sentence 'inadequate'. Ačording to the prosecution, the sentence should be 'significantly harsher': at least 30 to 40 years in prison. The defense asked the appellate judges to acquit the ačused on all counts in the indictment or, alternatively, to impose a milder sentence. The defense lawyers also called for the termination of the proceedings or a re-trial because one of the trial judges, Frederik Harhoff from Denmark, had been disqualified from the trial chamber in the Vojislav Seselj case because of purported bias.