Home
PROSECUTION AGAINST PROVISIONAL RELEASE FOR KARADZIC
Responding to Karadzic's motion for provisional release pending the appellate judgment, the prosecution noted that there were no 'special circumstances' to justify the request. Also, the prosecution stressed, Karadzic is a flight risk. Such a decision would undermine the confidence the victims, witnesses and public had in the ability of international tribunal to ensure the administration of justice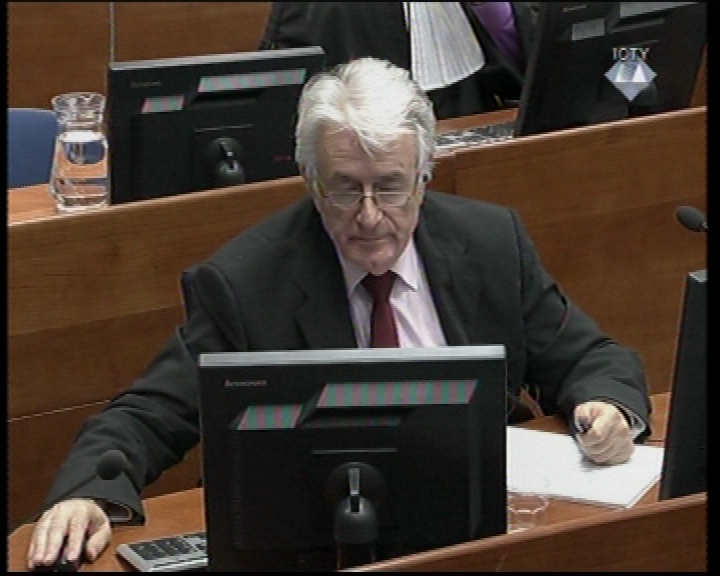 Radovan Karadžić
As was to be expected, the prosecution is opposed to Radovan Karadzic's motion for provisional release pending the appellate judgment in his case. The Trial Chamber found Karadzic guilty of genocide and other crimes and sentenced him to 40 years in prison.
In its reply to the motion Karadzic filed last week, the prosecution noted today that there were no 'special circumstances' justifying the provisional release of the accused. Karadzic hasn't submitted any medical reports on high blood sugar and high blood pressure and has failed to prove that he could not receive proper treatment in Holland. In the prosecution's view, complaints of a 'toxic environment' in the Detention Unit, the 'outdated computer' he has at his disposal in the prison cell and 'lack of family life' do not constitute 'special circumstances' that would call for his provisional release. The same goes for Karadzic's purported cultural needs, the prosecution argued, describing him as a 'self-proclaimed poet, writer and intellectual'.
The accused is a flight risk, the prosecution noted, as he had been on the run from international justice for 13 years, disguising himself as a new age healer. Karadzic's 40-year sentence has only increased such a possibility.
'Personal guarantees' the accused has offered could not be trusted, the prosecution claimed, citing the trial judgment which found that Karadzic had been able to deceive in a 'variety of ways' the public and the international representatives and organizations. No state guarantees could ensure Karadzic's return to The Hague; at any rate, Republika Srpska has not offered any such guarantees, the prosecution recalled.
Finally, the prosecution warned that the provisional release of the accused just 6 weeks after he was found guilty of the gravest crimes would undermine the confidence of victims, witnesses and the general public in the ability of international tribunals to ensure the administration of justice.