Home
STANISIC AND ZUPLJANIN: APPELLATE HEARING IN SPRING OF 2015
At the regular status conference in the appellate proceedings in the case against former Republika Srpska police officials it was indicated that an appellate hearing would most likely be held in April or May 2015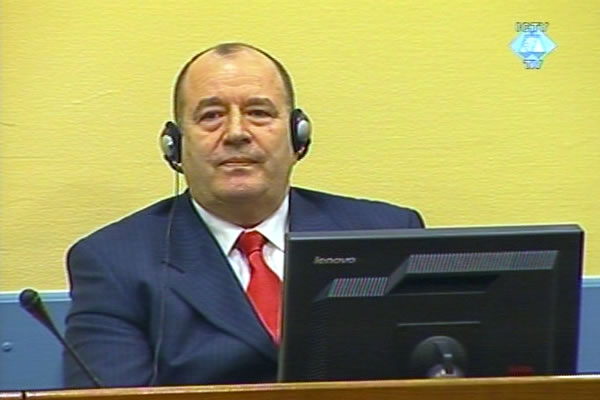 Mico Stanisic in the courtroom
A hearing on the appeals submitted by the parties in the case against Mico Stanisic and Stojan Zupljanin, former Bosnian Serb police officials, won't be held before April 2015.
Maltese judge Agius, presiding over the regular status conference in the appellate proceedings, called the announcement 'optimistic' in light of the staff shortages the Appeals Chamber is facing currently. However, the presiding judge was convinced that the hearing on the appeals in this case would occur by the end of May 2015.
In March 2013, Stanisic and Zupljanin were convicted to 22 years in prison each for the crimes against Bosnian Croats and Muslims in 1992. The Trial Chamber found the accused guilty of persecution, killing, torture and other crimes committed as part of a joint criminal enterprise aimed at permanent elimination of Bosnian Muslims and Croats from the territory of the envisaged Serb state.
Stojan Zupljanin didn't attend today's status conference for 'private reasons'. Mico Stanisic stated that he had no complaints about the conditions in the detention unit or about his health. As he said,'for the time being, everything is acceptable'.