Home
NO RE-MATCH IN KARADZIC CASE
The Trial Chamber has rejected Radovan Karadzic's demand for a new trial, noting that the separate and cumulative effects of the prosecution's failure to disclose evidence on time have not harmed the accused to an extent that would require a re-trial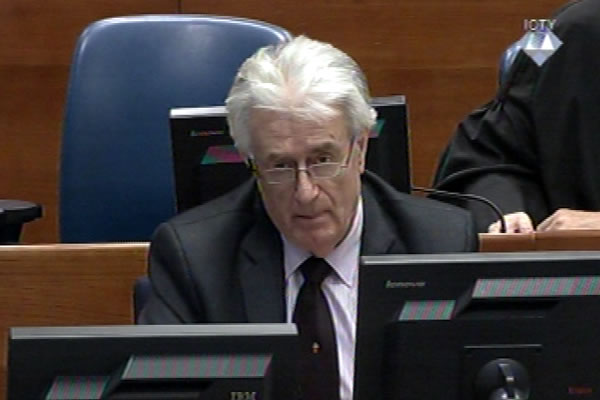 Radovan Karadzic in the courtroom
Judge Kwon's Trial Chamber has rejected Radovan Karadzic's demand for a new trial; the judges concluded that the motion filed by the accused rehashed the arguments presented in the motion with same request filed in August 2012. That motion was dismissed too.
In the meantime, as stated in the decision, the Trial Chamber has issued 16 decisions on the motions filed by the accused, considering both the separate and cumulative effects of the prosecution's failure to disclose evidence on time. Although the Trial Chamber in some of those decision concluded that the prosecution did violate its obligation to disclose evidence on time, the judges found that the failures did not harm the accused, as the evidence at issue often was only marginally relevant for the case, or identical or similar to the evidence the accused had at his disposal or had been admitted into evidence already. The Chamber has also taken steps to prevent the harmful effects of the delays in the disclosure: the proceedings have been suspended and the evidence of witnesses whose statements were disclosed late was delayed to allow the defense time to prepare.
The former Republika Srpska president is charged in 11 counts of the indictment with genocide in Srebrenica and in seven other BH municipalities, the artillery and sniper terror in Sarajevo and taking UN staff hostage to use them as human shields. The parties rested their cases in February this year, and the closing arguments have been scheduled for 29 September 2014.