Home
GORAN HADZIC WILL TESTIFY FIRST IN HIS OWN DEFENSE
Goran Hadzic's defense case will open on 3 July with a two-hour opening statement. After that, Goran Hadzic will make a statement without taking the solemn declaration, and will then proceed to testify. His evidence is expected to take about a month. The defense has indicated it will call 79 witnesses and will take 140 hours to examine them in chief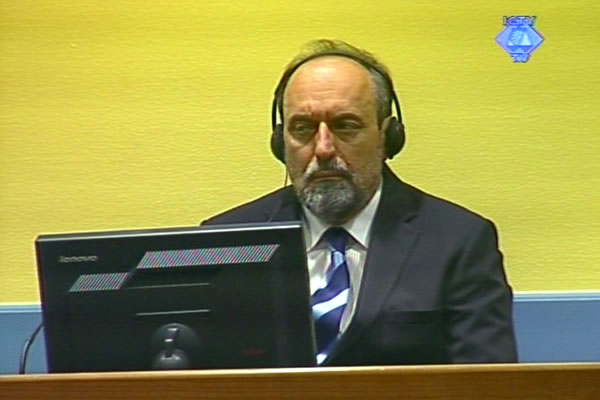 Goran Hadzic in the courtroom
The defense case at the trial of Goran Hadzic, former prime minister in the SAO Slavonia, Baranja and Western Srem will open on 3 July with the opening statement which should not exceed two hours. Hadzic faces charges related to the crimes in Eastern Slavonia and the self-proclaimed Republic of Serbian Krajina from June 1991 to the end of 1993.
The first of the 79 defense witnesses will be Goran Hadzic himself. The defense has asked for 30 hours for his examination in chief. His evidence will likely be completed after the summer recess; this year, the recess begins on 28 July and ends on 15 August. Before he moves to the witness stand, Hadzic will make a statement without making the solemn declaration. The statement will last 30 to 45 minutes, as his defense has indicated.
The defense has asked for 140 hours for its case, and the judges will probably grant the request as the prosecution took 40 hours more to present its case.
The Chamber has indicated that the court will be in session five instead of four days a week in July and August in order to make up for the time lost because the defense case was postponed from 24 June to 3 July because of the private and personal obligations of the judges. The defense has objected to that decision and the judges, Guy Delvoie, Barton Hall and Antoine Mindua will rule on their objections at a later stage. Hadzic is represented by Zoran Zivanovic and Christopher Gosnell. The prosecution team is led by Douglas Stringer.
Goran Hadzic's trial began in October 2012. The prosecution rested its case on 9 April 2014. In the course of its case, the prosecution called 81 witnesses and took 180 hours to examine them. At the half-time of the trial, the defense called for Hadzic's acquittal on some counts in the indictment, but their motion was rejected.