Home
SESELJ'S 'MOOT COMPLAINT'
The Tribunal's President dismissed as 'moot' Vojislav Seselj's appeal over the monitoring of his privileged communications. The ICTY Registry had issued a decision to stop monitoring his communications eight days before the accused filed the appeal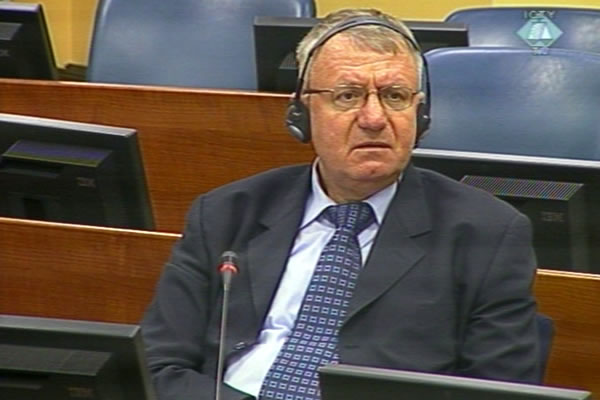 Vojislav Seselj in the courtroom
The Tribunal's President Theodor Meron rejected Vojislav Seselj's latest appeal as 'moot'. In the appeal, Seselj demanded that his right to privileged communication with his legal advisors Dejan Mirovic and Milan Terzic be restored.
Seselj filed the appeal on 23 August 2013, eight days after the Deputy Registrar issued the decision to stop monitoring the accused's privileged communication. Seselj argued that he still wasn't 'able to establish privileged communications" with his legal advisors, although he was using the officially recognized telephone number and line. Seselj also qualified as a 'threat' the Registrar's reference that Seselj's communications could be monitored again in the future.
In the response, the Registry noted that Seselj's communications were not monitored at all anymore. The delays about the telephone lines were caused by Seselj himself and his colleagues, and the reference to potential future monitoring of the communications was made in light of Seselj's previous behavior, the Registry stated.
President Meron dismissed Seselj's motion as moot as the monitoring he appealed against had ceased before the appeal was filed. In the decision, Meron notes that the Deputy Registrar's reference to possible future restrictions of the communications was not 'unreasonable' and didn't violate Seselj's rights.
Seselj is charged with the crimes against non-Serbs in Vojvodina, Croatia and Bosnia and Herzegovina. The judgment was initially scheduled for 30 October 2013 but it remains to be seen what will happen, as one of the three judges in the Trial Chamber has been disqualified in the meantime for purported bias. The prosecution, the 'accused' judge and the remaining two judges in the Trial Chamber have called for the reconsideration of the decision. Much will depend on the outcome of the Harhoff case.