Home
DEMOGRAPHY OF SREBRENICA GENOCIDE
According to a report written in 2009 by Norwegian demographer Helge Brunborg, presented today at Ratko Mladic's trial, 7,692 persons are listed as missing from Srebrenica. The prosecution indicated that an updated figure would be presented in the course of the trial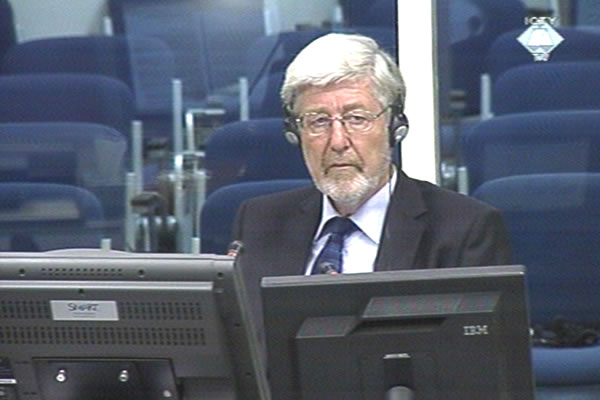 Helge Brunborg, witness at the Ratko Mladic trial
Prosecution's demography expert Helge Brunborg began his evidence today at the trial of Ratko Mladic. Brunborg worked for the OTP in 1997 and 1998 and then continued investigating the demographic consequences of the conflict in BH.
Brunborg drafted the report on the number of missing and dead persons in the Srebrenica area and presented it for the first time at the trial of Radislav Krstic. Since then the report has been updated several times. The 2009 version of the report was admitted into evidence today at Mladic's trial.
According to the report, in 2009 7,692 persons were listed as missing from Srebrenica. Of that number, 5,061 persons, or 65.8 per cent, were identified using DNA analysis until 2009.
The data from the report, the expert explained, are based on the missing persons list of the International Red Cross and the Physicians for Human Rights, a non-governmental organization. For the purpose of verification, the lists were later collated with the BH 1991 Census and the electoral rolls from 1997 and 1998.
Prosecutor Peter McCloskey indicated that the prosecution would present the most recent data on the number of Srebrenica victims as the prosecution case continued with the evidence of two other witnesses, former OTP investigator Dusan Janac and demography expert Ewa Tabeau.
In his recent evidence at Mladic's trial, Dr. Thomas Parsons, head of the forensic medicine department of the International Commission on Missing Persons, said that 6,767 persons were identified by early June 2013 through DNA analysis of the remains from the Srebrenica mass graves and samples taken from surviving members of their families.
At the beginning of the cross-examination, Mladic's defense tried to contest the reliability of Brunborg's report, arguing that there was a lack of data on the cause of death for the persons listed among the identified victims and the absence of personal information about the missing persons listed by the International Red Cross and the Medecins Sans Frontiers.
Mladic's defense will continue cross-examining the Norwegian demography expert tomorrow.