Home
BULLET CASINGS FROM SREBRENICA EXECUTION SITES ANALYZED
At the trial of Ratko Mladic, the prosecution has called Timothy Curtis, an employee of the US Bureau of Alcohol, Tobacco, Firearms and Explosives, who has written an expert report on the bullet casings recovered from the execution sites in Srebrenica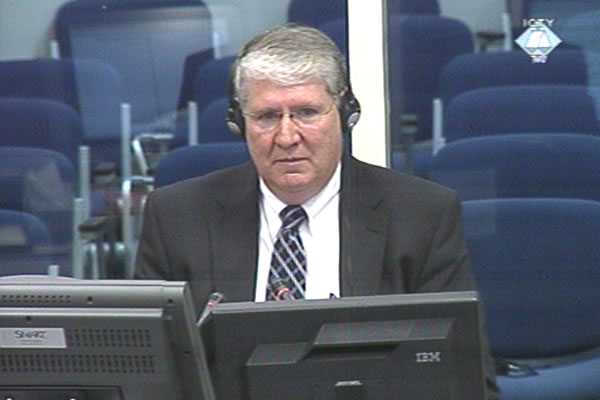 Timothy Curtis, witness at the Ratko Mladic trial
At the trial of the former VRS Main Staff commander Ratko Mladic, the prosecution called Timothy Curtis, a firearms expert. Curtis has written an expert report on the bullet casings found at mass execution sites in Srebrenica.
Curtis, an employee of the American Bureau of Alcohol, Tobacco, Firearms and Explosives, has testified as a firearms expert more than 100 times before US courts. This is Curtis's first appearance as a witness before the International Tribunal for the former Yugoslavia.
Analyzing the bullet casings found at the mass execution sites, the witness and his two colleagues established that many of the bullets had been fired from the same type of weapon. The experts were able to establish that on the basis of a microscopic examination of the bullet casings and typical marks left by the firing pin when they were fired.
The Kravica warehouse and Zeleni Jadar were mentioned in the examination-in-chief: these are the sites of the mass executions and mass graves in the Srebrenica area. According to the previous witness, Christopher Lawrence, the victims of the massacre in Kravica on 13 July 1995 were buried in the Zeleni Jadar grave.
As Curtis was cross-examined by Mladic's defense counsel Dragan Ivetic, he said that at the time when he conducted the analysis, he didn't know where the bullet casings had come from or the sites where they had been found.
After Curtis completed his evidence, the trial went into closed session to hear the testimony of Witness RM 318.