Home
GENOCIDE SURVIVORS SEEK AMICI CURIAE STATUS IN KARADZIC CASE
Former prisoners in Prijedor prisoner camps Satko Mujagic and Fikret Alic and the Association of Witnesses and Victims of Genocide from Sarajevo have sought leave to address the Appeals Chamber as amici curiae about the judgment acquitting Radovan Karadzic of genocide in seven municipalities in Bosnia and Herzegovina after the prosecution rested its case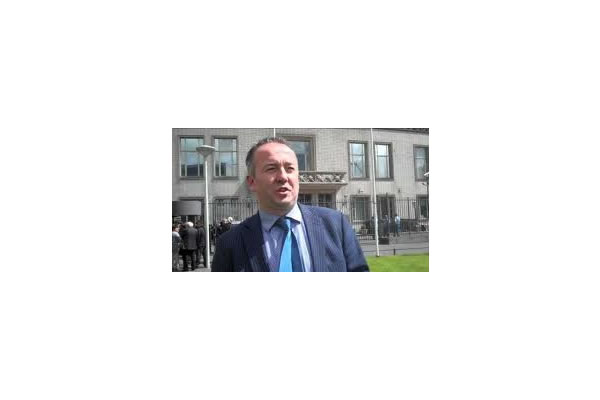 Satko Mujagic, former detinee of the contetracion camp in Prijedor region
Satko Mujagic and Fikret Alic, former prisoners of the camps in Omarska, Keraterm and Trnopolje in the Prijedor area, and the Association of Witnesses and Victims of Genocide from Sarajevo filed a motion seeking leave to address the Appeals Chamber in the case against Radovan Karadzic as amici curiae. They want to speak about the judgment which acquitted the former Republika Srpska president of genocide in the municipalities of Bratunac, Foca, Kljuc, Prijedor, Sanski Most, Vlasenica and Zvornik after the prosecution rested its case.
The applicants contend that as genocide survivors they have a 'unique interest' and the right to be heard before the Tribunal's Appeals Chamber. As the motion notes, the applicants have "a human and historic appreciation and understanding of the consequences that will flow from this Tribunal's decision". The applicants are also aware of the "historical consequences of the outcome of this case" and the "lasting impact that this Tribunal's decision will have on the survivors and their descendants, and all the people of Bosnia and Herzegovina".
In a brief attached to their motion seeking the status of amici curiae, the applicants note that the Trial Chamber's decision to acquit Karadzic of genocide was contrary to the genocide law, contained in the Convention on Prevention and Punishment of the Crime of Genocide, and the Tribunal's jurisprudence. The motion recalls that three Trial Chambers in different cases ruled that there was sufficient evidence allowing a reasonable trier of facts to conclude that genocide was committed in Prijedor and other municipalities in 1992. The three Trial Chambers also concluded that the Bosnian Serb leadership headed by Karadzic did posses a specific genocidal intent.
About 100 associations and individuals who support the motion filed by Mujagic, Alic and the Association of Witnesses and Victims of Genocide are listed in the attachment. The applicants in this case are represented by American law firm Freshfields Bruckhaus Deringer.
Photos