Home
GOTOVINA SEEKS 'ARTILLERY LOGS' FROM UN
The defense has asked the Appeals Chamber to issue an order to the United Nations to disclose the HV 'artillery logs' from Operation Storm. The logs purportedly contain information important for the defense's challenge of the Trial Chamber's judgment, sentencing Ante Gotovina and Mladen Markac to 24 and 18 years respectively, for crimes against Serb civilians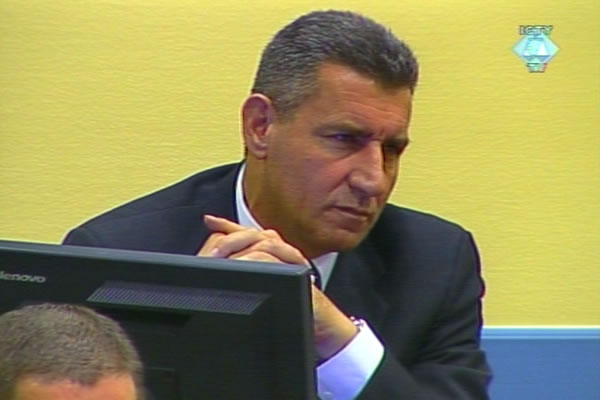 Ante Gotovina in the courtroom
The defense of the Croatian general Ante Gotovina claims that some of the so-called artillery logs could be found in the UN archives. The artillery logs which could, as the defense contends, assist it in its appeal, are the Croatian Army documents produced during Operation Storm, which contain information about the artillery targets in Knin and other towns in Krajina that were shelled in the operation. During the trial, the prosecution sought the documents from the Republic of Croatia in vain in a bid to prove that the artillery attacks on Knin and other towns were indiscriminate.The defense now claims that the missing documents contain information that could prove the opposite, that the HV artillery shelled only military targets.
The defense's claim that the UN has in its possession some of the 'artillery logs' is based on the evidence of former UN military observer, Russian colonel Alexander Tchernetsky. In his testimony before the Tribunal, Tchernetsky said that in September 1995 he had found some of the artillery documents in an abandoned HV command post in BH. Tchernetsky claimed that he gave the documents to the head of the UN observers in Zagreb, British officer Peter Williams. Williams handed the documents to Russian military officer Viktor Tarusin, chief of the Military Information Center. This is where the documents 'of great importance were inexplicably lost'.
The defense has been granted access to the UN archives in Geneva and New York on several occasions but the lawyers were unable to locate the requested documents. The defense has now asked the Appeals Chamber to order the United Nations to find and deliver the 'artillery logs' in their possession. If the UN fails to do that, the defense wants the judges to order the UN to provide a detailed report on the investigation. The report should also specify what Tchernetsky, Williams and Tarusin know about the missing documents.
The Appeals Chamber has recently denied the motion filed by Gotovina's defense to order the Republic of Serbia the disclosure of reports of the Yugoslav Army which allegedly show that the Serb civilians left Krajina voluntarily and not under pressure. The Appeals Chamber ruled that the additional information wouldn't 'have a decisive impact' on the outcome of the challenge to the Trial Chamber's judgment, sentencing Ante Gotovina and Mladen Markac to 24 and 18 years in prison respectively for their involvement in the joint criminal enterprise aimed at the permanent elimination of Serbs from Krajina. The Trial Chamber acquitted Croatian general Ivan Cermak of all charges.