Home
GOTOVINA COMPLAINS ABOUT CROATIA
Gotovina's defense want the Appeals Chamber to issue an order to the Republic of Croatia to terminate criminal proceedings against Marin Ivanovic, a member of Gotovina's defense team, and to explain why this hasn't already been done, in light of the Trial Chamber's order to that effect issued seven months ago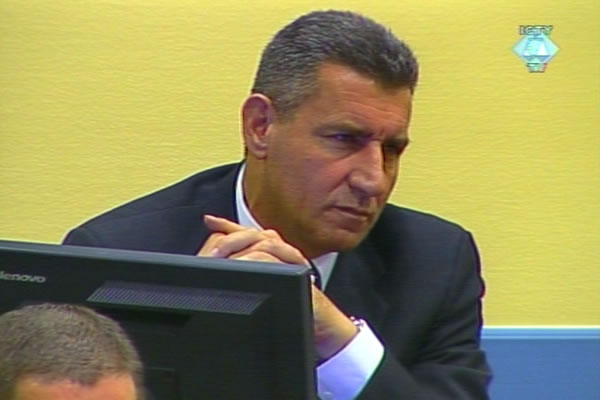 Ante Gotovina in the courtroom
In a motion submitted to the Appeals Chamber with Judge Theodor Meron presiding, Ante Gotovina's defense says the Republic of Croatia has yet to comply with an order that the judges issued in February 2011. The Trial Chamber ordered the Croatian authorities to terminate all criminal proceedings against members of Gotovina's defense team. The Appeals Chamber had previously decided that members of Gotovina's defense did enjoy 'functional immunity' before domestic courts.
In their latest motion, the defense recalls that in November 2008, Marin Ivanovic, a member of Gotovina's defense team, was charged with 'concealing archival material': documents produced by the Croatian Army during and after Operation Storm in 1995. In July 2010, Ivanovic was acquitted of all charges. Nevertheless, in January 2011 the Croatian public prosecutor's office appealed against the judgment. The appeal has not been withdrawn, despite the Trial Chamber's order from February 2011.
The defense is now urging the Appeals Chamber to order Croatia to comply with the order and terminate the appellate proceedings in the Marin Ivanovic case and to explain why this hasn't already been done in the seven months after the first order was issued.
The case of generals Ante Gotovina and Mladen Markac is now in the appellate stage. Gotovina was sentenced to 24 years in prison and Markac to 18 years for their part in the joint criminal enterprise headed by Croatian president Tudjman and aimed at a forcible and permanent elimination of Serb civilians from Krajina during and after Operation Storm, in the summer of 1995. The judges acquitted General Ivan Cermak of all charges. Unlike the prosecution, Gotovina's and Markac's defense teams appealed against the judgment.