Home
CLOSING ARGUMENTS AT SESELJ TRIAL SCHEDULED FOR MARCH 2012
The Trial Chamber has scheduled closing arguments at the trial of the Serbian Radical Party leader Vojislav Seselj for 5 March 2012. The parties have been given ten hours each for their arguments and will get additional time to respond. Final briefs, not exceeding 200 pages, should be delivered by 5 February 2012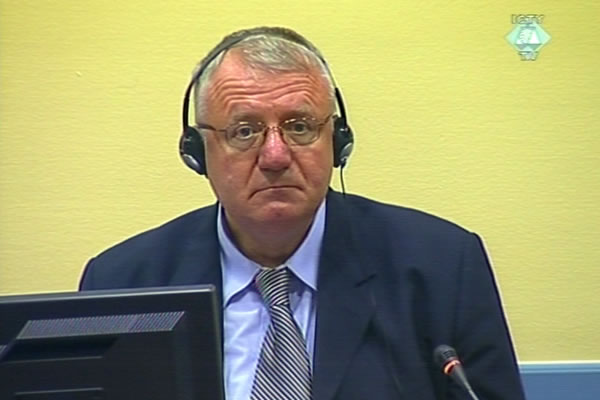 Vojislav Seselj u sudnici Tribunala
The parties at the main trial of the Serbian Radicals' leader Vojislav Seselj are due to deliver their closing arguments on 5 March 2012, according to the scheduling order published today. Seselj is on trial for crimes against humanity in Vojvodina, Croatia and Bosnia and Herzegovina.
The prosecution and Seselj have been given ten hours each to deliver their closing arguments. If both parties use the full ten hours, the closing arguments could last more than a week. The prosecution and the defense have to submit their final briefs by 5 February 2012. The final briefs should not exceed 200 pages and any annexes shouldn't be longer than 50 pages. The Trial Chamber reminded the parties that in their closing argument they shouldn't rehash the arguments from their final briefs. The Trial Chamber urged the sides to focus on the 'key' points in evidence.
Seselj's 'main' trial began on 27 November 2006. After the prosecution's opening statement, the trial was suspended when the accused went on a hunger strike because a stand-by counsel was assigned to him. The prosecution delivered its opening statement the second time in November 2007 and the last witness was called in January 2010. The Trial Chamber called about a dozen witnesses, mostly SRS insiders. The witnesses had initially been on the prosecution witness list but then changed their minds and decided to testify for the accused. At an administrative hearing on 23 August 2011, Seselj indicated he did not intend to call any evidence after the Registry, as he alleged, refused to pay his team of legal advisers and associates.
In the meantime, three contempt proceedings have been instituted against Seselj. Two judgments have already been rendered: Seselj has been sentenced first to 15 months and then to 18 months in prison for disclosing identities of protected witnesses. On Friday, Seselj will enter his plea on the third amended indictment for contempt of court, issued because Seselj refused to withdraw the books and texts which reveal the identity of protected witnesses from his website.