Home
DELIC ACQUITTED ON RAPE CHARGES
Former commander of the BH General Staff is acquitted on charges of rape. The trial continues on 4 March 2008 when the defense will call its first witnesses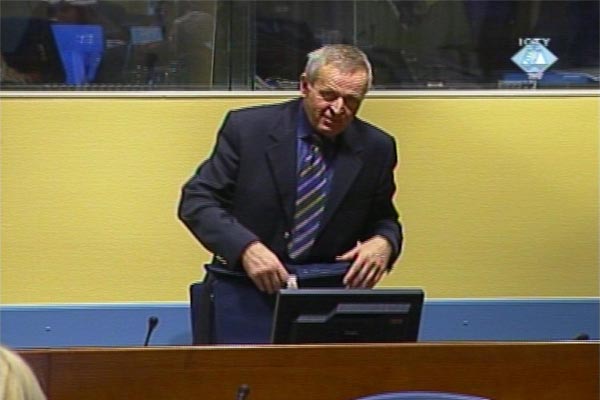 Rasim Delic in the courtroom
General Rasim Delic is acquitted on charges of rape. The Trial Chamber hearing the case of the former commander of the BH Army General Staff delivered today its decision under the Rule 98 bis of the Rules of Procedure and Evidence.
According to presiding judge Bakone Moloto, in the course of its case, the prosecution did not lead any evidence on count three in the indictment which could support his conviction. Count three alleges that three women were raped or sexually abused in September 1995 in the Mujahideen camp in Kamenica.
The defense will start its case on Tuesday, 4 March 2008. After the Trial Chamber suggested to the defense to cut down its case as much as possible, the defense announced it expected it would take 55 hours to question the 25 witnesses on its list.
Taking into account the fact that the prosecutor take as much time to cross-examine the defense witnesses, allowing for the time that will be spent discussing judicial and procedural issues, the trial of the former commander of the BH Army General Staff might be completed by late April.
The indictment against general Delic charges him on the basis of command responsibility with crimes committed by members of the El Mujahid Detachment in Central Bosnia in 1994 and 1995.