Home
GOTOVINA SOON TO BE IN THE HAGUE
After his arrest last night in the Canary Islands, General Ante Gotovina should be in the UN Detention Unit within 72hours. Only six people remain fugitives from international justice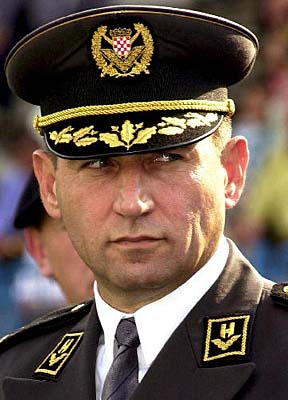 Ante Gotovina
Ante Gotovina, one of the most wanted fugitives from international justice, should be in the UN Detention unit within the next 72 hours. Gotovina was arrested last night in the Canary Islands, Spain, and Chief Prosecutor Carla del Ponte made the news public in Belgrade, by sheer coincidence. Preparations for his transfer to The Hague are underway, it has been announced.
Unless there are any unexpected complications about his transfer, Gotovina will appear before a Tribunal judge next week to enter his plea to the indictment charging him – together with generals Ivan Cermak and Mladen Markac – with crimes committed, as the prosecution alleges, in the course and after Operation Storm, between 4 August and 15 November 1995.
The three Croatian Army generals are charged of having participated, together with the late president Tudjman, Bobetko, Susak, Cervenko and other "persons known and unknown" in a "joint criminal enterprise" whose purpose was to "forcible and permanent" removal of the Serbian population from the Krajina region. In en effort to force the Krajina Serbs to leave the area, the Croatian forces committed a number of violations of international humanitarian law, it is alleged in the indictment. Among them are the murders of at least 150 Serbs and plunder and destruction of property.
The indictment alleges that Ante Gotovina, as the commander of the Split Operational Zone of the Croatian Army, was the chief operational commander of the Croatian forces in the southern sector in Operation Storm.
Generals Cermak and Markac pleaded not guilty to the charges levied by the prosecution last March, after their voluntary surrender to the Tribunal. They have been provisionally released pending trial.
After the arrest of Ante Gotovina, only six more accused are still wanted by the Tribunal: Radovan Karadzic, Ratko Mladic, Vlastimir Djordjevic, Goran Hadzic, Stojan Zupljanin and Zdravko Tolimir.