Home
OPERATION STORM TRIAL TO BEGIN ON 7 MAY
The trial of three Croatian generals, Ante Gotovina, Ivan Cermak and Mladen Markac, charged with crimes committed in the course of Operation Storm and afterwards, will begin on 7 May 2007. The reasons presented by the defense for the postponement of the trial were not considered "convincing" by pre-trial judge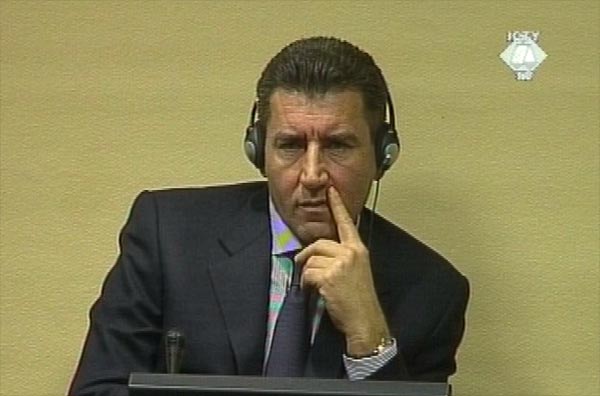 Ante Gotovina during the status conference
The trial of three Croatian generals – Ante Gotovina, Ivan Cermak and Mladen Markac – is scheduled to begin on 7 May 2007. The pre-trial chamber made this decision regarding the defense's motion to schedule the start of the trial "at the earliest in September 2007".
Explaining the decision, the pre-trial judge Bakone Moloto stated that the arguments presented by the defense counsel representing the three generals were "not found convincing".
In early December 2006, the accused generals pleaded not guilty to the four counts in the joint indictment charging them with crimes against Serb civilians in the course of and after Operation Storm in the summer of 1995. The indictment alleges that more than 150 civilians, ethnic Serbs, were killed in the Krajina region while tens of thousands of them were expelled to Serbia and Bosnia Herzegovina.
Among the charges levied at Gotovina, Cermak and Markac is the participation – together with the late Croatian president Tudjman and other Croatian officials - in the "joint criminal undertaking" aimed at forcible and permanent removal of the Serb population from the Krajina region.
According to an earlier estimate by Alan Tieger, the prosecutor in the case, the Storm trial could take between twelve and fourteen months.