Home
LJUBE BOSKOSKI IN UN DETENTION
Former Macedonian minister of the interior has been charged with unlawful attack on Albanian civilians in the village of Ljuboten near Skopje, on 10 and 12 August 2001. The UN Detention Unit in The Hague currently houses 61 accused, 14 have been provisionally released and 15 are at large.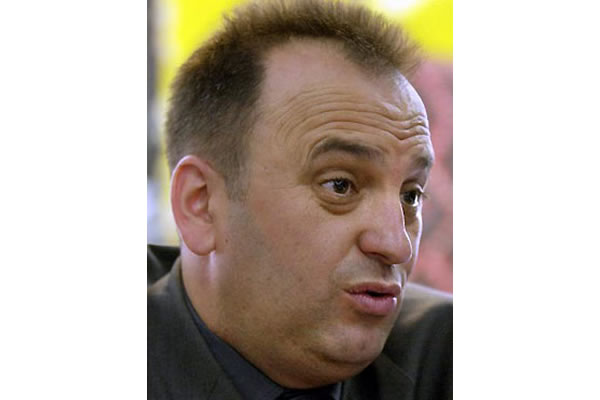 Ljube Boskoski
Ljube Boskoski, former Macedonian minister of the interior, was transferred today to the UN Detention Unit in Scheveningen, the ICTY announced today. Together with Johan Tarculovski, former bodyguard of the Macedonian president, he has been charged with unlawful attack on civilians and civilian buildings carried out by Macedonian police forces on 10 and 12 August 2001 in the village of Ljuboten, some ten kilometers away from Skopje. As alleged in the indictment, seven civilians, ethnic Albanians, were killed, 14 village houses were destroyed or severely damaged, and more than 100 civilians were arrested. They were subsequently detained and subjected to systematic beatings, humiliation and psychological abuse.
Former minister is charged, on the basis of command responsibility, for failing to prevent or punish the crimes committed by his subordinates. The indictment alleges that in the afternoon of 12 August 2001 Boskoski was "near the scene of the attack" and that he was able to see the damage to property and the abuse of the arrested civilians; that he spoke to the participants in the attacks; that he had access to internal police documents and reports about the attack published in the domestic and international media or received them from the international organizations. In three counts of the indictment, Boskoski and Tarculovski are charged with murder, wanton destruction and cruel treatment, qualified as violations of laws and customs of war. On Monday Tarculovski decided to postpone entering his plea for 30 days, and Boskoski will have his initial appearance before an ICTY judge next week.
The former minister was transferred to The Hague from Pula, where he was in detention, as a suspect in the case of the killing of seven economic emigrants from Pakistan and India who had tried to get to Western Europe through Macedonia. Boskoski allegedly tried to present their murder as "a success of the Macedonian police in the fight against Islamic terrorism."
With Boskoski's arrival, the number of inmates in the UN Detention Unit rose to 61, Fourteen accused have been provisionally released pending trial and fifteen are at large.