Home
WHAT IS IN HANDWRITING?
The prosecution calls a handwriting expert to prove the authenticity of Naser Oric's signature on documents it is tendering into evidence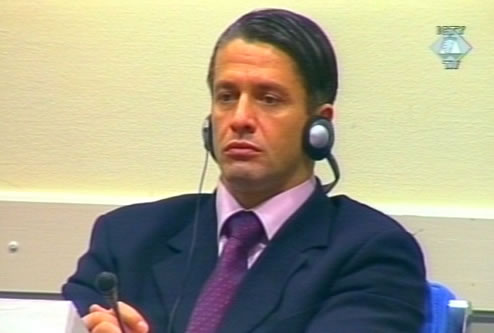 Naser Oric during the trial
In order to prove the authenticity of documents it is tendering into evidence against Naser Oric, the prosecution today called a Dutch handwriting expert who concluded that a substantial number of the signatures on those documents were "highly probably" Oric's; in other words, they were not forged.
On the first day of trial last week, prosecutors tendered into evidence 263 documents their investigators seized at BH Army headquarters in Tuzla or obtained from authorities in the Republika Srpska. The contents of the documents have not been disclosed yet, but they are orders and other military documents. Oric's lawyers are challenging the authenticity of the majority of them, claiming that some are from "dubious sources." The defense counsel also claims that Oric's signatures on some of the documents are in fact forgeries.
Hand-writing expert Alphonsus Vagel compared the contested signatures with a signature that is undoubtedly Oric's and concluded that as far as the majority of documents is concerned, the signature is "highly probably" Oric's, while for some it is "possible" that the signature is his. Copies of other documents were too poor for the handwriting expert to give an opinion.
The testimony of the Dutch expert will continue on Tuesday, when he will be cross-examined by Naser Oric's defense.