Home
"VOLUNTARY SURRENDER" IN THE PRESENCE OF THE AUTHORITIES
Tribunal's Chief Prosecutor personally notified Serbia's Prime Minister Vojislav Kostunica where Ljubisa Beara was hiding. One day later, the accused arrives in The Hague.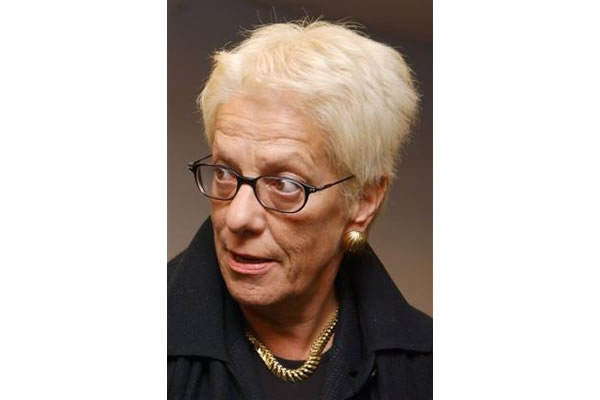 Carla Del Ponte
At a press conference after her talks with European Union foreign ministers, the Tribunal's Chief Prosecutor Carla del Ponte gave a few more details about the sudden "voluntary surrender" of Ljubisa Beara, former security chief of the VRS Main Staff.
Del Ponte said when she visited Belgrade last week and spoke with Serbia's Prime Minister Vojislav Kostunica, she announced she would soon give him specific information about the whereabouts of Ljubisa Beara, the retired VRS colonel charged with genocide and other war crimes in Srebrenica in July 1995. Del Ponte said Kostunica noted that such information should be given to Rade Bulatovic, Chief of the Security and Information Agency (BIA). The Chief Prosecutor, however, insisted she would supply the information to him personally and that he should then forward it to the appropriate authorities. This is precisely what Del Ponte did on Friday, 8 October, after OTP personnel made sure that the accused Beara was at home.
The next evening, on Saturday, 9 October, Del Ponte was notified that Beara was en route to The Hague; with him on the plane was Serbian Justice Minister Zoran Stojkovic, who wanted to see her.
Del Ponte recounted to the press that Minister Stojkovic told her at Rotterdam Airport at around 2 a.m. that Beara had "surrendered voluntarily." Since the Chief Prosecutor expressed her doubts as to that version of events, the Minister explained that the house where Beara was staying was surrounded by police and that the accused – as soon as they knocked on his door – "agreed to be transferred to The Hague."