Home
NASER ORIC TO BE TRIED IN EARLY OCTOBER
The trial of the former BH Army commander in the Srebrenica region will start on 5 October, the pre-trial judge announced today. Oric has been charged with murders and cruel treatment of Serb civilians in the police station in Srebrenica and for destruction and plunder of Serb villages in the municipalities of Bratunac, Srebrenica and Skelani in 1992 and 1993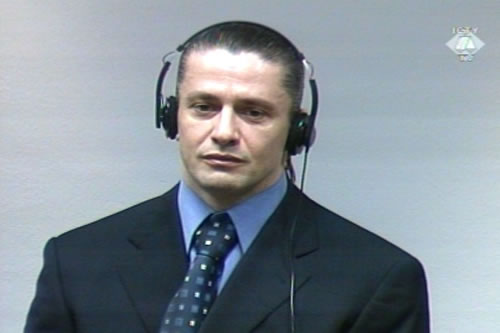 Naser Oric in the courtroom
The trial of Naser Oric, former commander of the BH Army forces in the Srebrenica region, will begin on 5 October, announced Judge O-gon Kwon at a status conference today.
Oric was arrested by SFOR in April 2003, after an indictment was issued against him by the Tribunal, charging him with murders and cruel treatment of Serb civilians in the police station in Srebrenica and for destruction and plunder of Serb villages in the municipalities of Bratunac, Srebrenica and Skelani in 1992 and 1993. As a consequence of the attacks, thousands of Serbs fled the municipalities, alleges the indictment. At the time when the crimes were committed, Oric was the commander of the local Territorial Defense, and then the commander of the joint BH Army forces for the Srebrenica region.
At his initial appearance, the accused pleaded not guilty on the six counts of the indictment, charging him with violations of laws and customs of war.
As indicated earlier, the prosecution intends to call nearly 60 witnesses. At the hearing today, the prosecution announced that they would like to call additional eight witnesses, while the defense is opposed, in principle, to a continued extension of the prosecution's witness list.
The trial will be heard by the Trial Chamber II, with the Maltese judge Carmel Agius presiding. Four months have been allotted to the prosecution for their case, and the defense will have the same time for theirs.