Home
GENERAL MIRKO NORAC WILL APPEAR IN THE HAGUE NEXT WEEK
Croatian authorities received an order instructing them to transfer the accused General to the Netherlands. His initial appearance before the Tribunal is scheduled for Thursday, 8 July, at 4 p. m.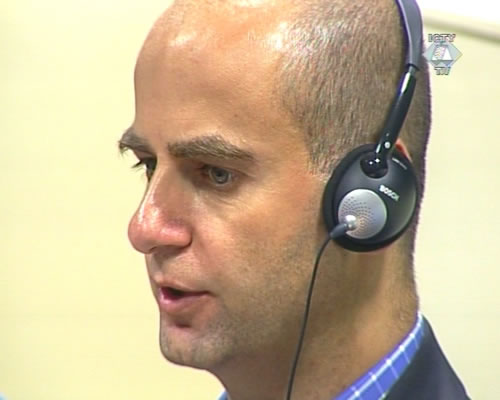 Mirko Norac
General Mirko Norac will appear before Tribunal judges next week to enter his plea on charges alleging he committed crimes against Serb civilians in September 1993 in the villages and hamlets of the Medak pocket near Gospic. Norac is currently serving a 12-year sentence, imposed by the Rijeka County Court, for crimes against Serb civilians in Gospic in 1991.
The Tribunal announced today that Trial Chamber I issued an order to Croatian authorities instructing them to transfer Norac to the Amsterdam airport by 8 July 2004 and to hand him over to Dutch authorities, who will immediately escort him to the UN Detention Unit in Scheveningen. The accused's initial appearance before judges has been scheduled for Thursday, 8 July, at 4 p.m.
General Rahim Ademi has also been charged with crimes in the Medak pocket. He surrendered to the Tribunal voluntarily and has been provisionally released pending trial. The prosecution has in the meantime filed a motion for the joinder of the two indictments so that the two can be tried together. The prosecution has also indicated that it will recommend that the Norac-Ademi case be deferred to the Croatian courts, although judges will have the final say in this matter.