Home
A NEW INDICTMENT AGAINST MIRKO NORAC ISSUED IN THE HAGUE
After Generals Janko Bobetko and Rahim Ademi, Norac was next in line to be indicted for crimes in the Medak pocket. The prosecution announces its intention to join the proceedings against Ademi and Norac and defer the case to Croatian courts.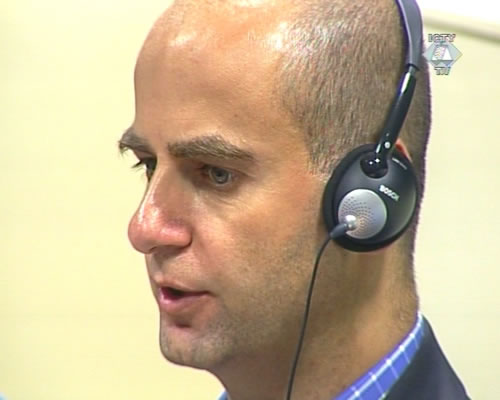 Mirko Norac
The Hague Tribunal announced today that Mirko Norac, a Croatian Army general, has been indicted for crimes committed against Serb civilians in the Medak pocket near Gospic in September 1993. This is the second indictment filed by the Office of the Prosecutor against General Norac; five years ago, he was indicted for crimes against Serbs in Gospic, but the case was deferred to the Croatian courts. In the meantime, he was sentenced to 12 years in prison by a Croatian court.
In the new indictment, confirmed on 20 May 2004 by Chinese judge Liu Daqun, Norac is charged with crimes committed in mid-September 1993 during an operation launched by the Croatian Army in the Medak pocket. About 400 Serb civilians lived in the area's villages and hamlets. Norac took part in the operation as the commander of the HV's 9th Guards Motorized Brigade. He is charged on the basis of individual and command responsibility for persecuting Serb civilians on political, racial and religious grounds; murders; cruel and inhumane treatment; plunder of public and private property and the wanton destruction of villages and hamlets in the Medak pocket.
Generals Janko Bobetko, who subsequently died, and Rahim Ademi, provisionally released after his voluntary surrender to the Tribunal, were also charged with the same crimes.
OTP spokesperson Florence Hartmann announced today that the prosecution would be seeking to join the cases of Generals Ademi and Norac. In accordance with the Rules of the Tribunal and its completion strategy, the Office of the Prosecutor will also submit a motion for the deferral of the Medak pocket case to the Croatian courts. Since Norac is already in detention, the prosecution did not ask judges to issue an arrest warrant.