Home
POPOVIC GOES TO GERMANY
Theodor Meron, the president of the Mechanism for the International Criminal Tribunal, has decided that Vujadin Popovic will serve the remainder of his life sentence in Germany. Based on a previous decision issued by President Meron, the accused convicted to life must serve at least 30 years of their sentence before applying for early release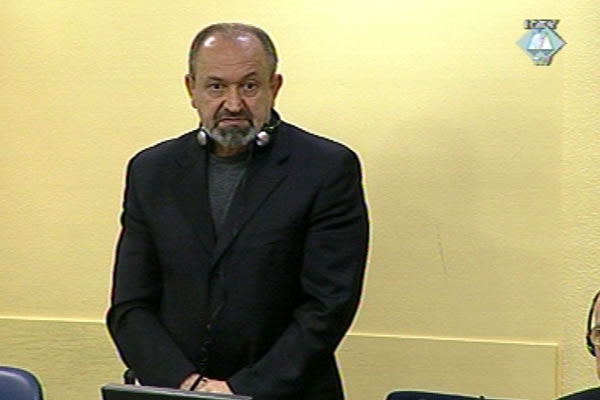 Vujadin Popovic in the courtroom
Vujadin Popovic, former chief of security in the Republika Srpska Army Drina Corps, has been transferred to a prison in Germany, where he will serve the remainder of his life sentence, according to a decision issued by Theodor Meron, president of the International Mechanism for International Criminal Tribunals. The decision was kept under seal until today.
On 30 January 2015, the Appeals Chamber in its judgment confirmed Popovic's life sentence for genocide and complicity to perpetrate the crime of genocide. Former chief of security in the VRS Main Staff Ljubisa Beara was also sentenced to life.
In one of his previous decisions in the case against Stanislav Galic, President Meron defined the duration of life prison sentence. Meron noted that the accused convicted to life couldn't be released before those who receive the longest non-life sentence. Currently, the longest prison sentence imposed is 45 years. Since as a rule the convicts are granted early release after serving two thirds of the sentence, Vujadin Popovic will spend at least 30 years – or about two more decades – in prison.