Home
SREBRENICA NARRATIVE PRESENTED IN BELGRADE, ZAGREB AND SARAJEVO
The latest interactive narrative produced by SENSE is presented in the Medija Centar in Belgrade, Europa cinema in Zagreb and the Museum of History of Bosnia and Herzegovina in Sarajevo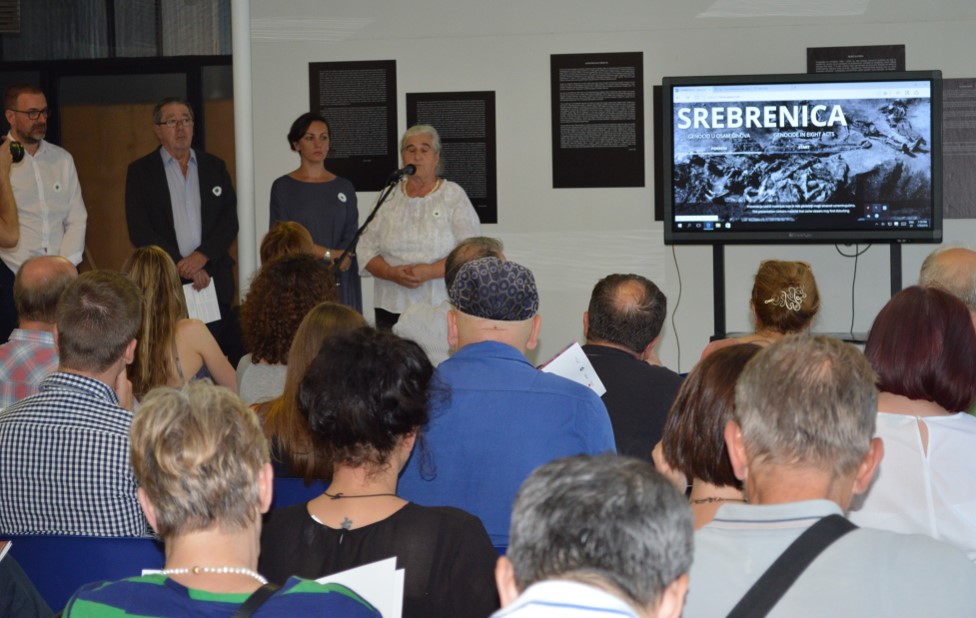 "Srebrenica - Genocide in Eight Acts" interactive narrative, presentation in Sarajevo
To commemorate the 21st anniversary of the Srebrenica genocide, SENSE has presented its latest interactive narrative, Srebrenica - Genocide in Eight Acts, in Belgrade, Zagreb and Sarajevo. The events were hosted by the Humanitarian Law Center, in Belgrade, Documenta-Center for Dealing with the Past, in Zagreb, and the Museum of History of Bosnia and Herzegovina, in Sarajevo.
The authors of the narrative from the SENSE agency addressed the audience, and were joined by Milica Kostic from the Humanitarian Law Center, Vesna Tersselic and Eugen Jakovcic from Documenta, and Boris Pavelic, a journalist from Novi List, a Rijeka daily. In Sarajevo, Elma Hasimbegovic, director of the History Museum, spoke at the event, as did Munira Subasic, the chairwoman of the Mothers from the Srebrenica and Zepa Enclaves. .
In the History Museum, the presentation narrative was followed by the opening of the exhibition of photographs taken by British forensic photographer Tim Loveless in 1999 and 2000 during the exhumation of the mass graves in the Srebrenica area. The exhibition will remain open until 30 August 2016. After the opening, there was a panel discussion, Srebrenica: ARTifacts of Genocide. Anthropologist Hariz Halilovic, author Ferida Durakovic and graphic artist Danis Fejzic took part in the debate.
Photos