Home
HADZIC WANTS HIS PROVISIONAL RELEASE TO BE EXTENDED
In another urgent motion, Goran Hadzic's defense wants the accused to be allowed to return to Novi Sad after undergoing a medical examination in mid-May 2015 in The Hague. The defense wants Hadzic to stay in Novi Sad until he completes his chemotherapy for brain tumor in August 2015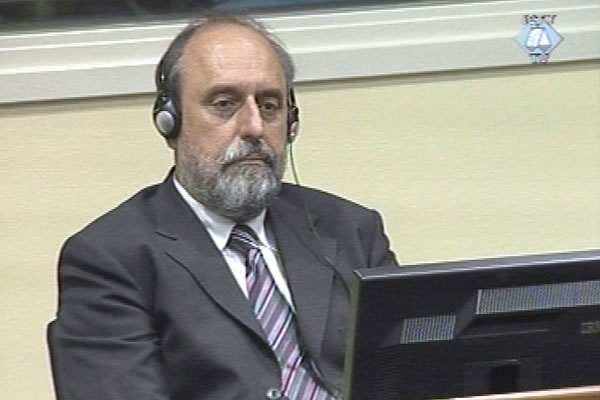 Goran Hadzic in the courtroom
Goran Hadzic's defense wants the Tribunal to extend their client's provisional release after he undergoes a medical examination in The Hague, scheduled for mid-May 2015. On 17 April 2015, Hadzic was granted provisional release on humanitarian grounds pending the examination. Now the accused wants his provisional release to be extended until August 2015, when he is expected to complete his chemotherapy in Serbia.
According to the defense, Hadzic has six to eight months, or at best 18 months to live because his brain tumor is incurable and inoperable. The motion highlights the advantages of home care compared to the conditions in the UN Detention Unit. The defense also implies that Hadzic was less likely to be able to participate in the trial while receiving chemotherapy.
The prosecution wants Hadzic's defense case to continue regardless of whether the accused is in court or not. The Trial Chamber will render its decision on the motion after Hadzic undergoes the examination and after receiving new medical reports on Hadzic's ability to attend trial.
The former prime minister of the SAO Eastern Slavonia and former president of the Republic of Serbian Krajina is charged with crimes against humanity and violations of the laws and customs of war committed in the period between June 1991 and the end of 1993.