Home
SESELJ REMAINS IN SERBIA
The Trial Chamber has rejected the prosecution's motion to revoke the decision from November 2014 granting Vojislav Seselj provisional release. Seselj had not asked to be provisionally released. The Trial Chamber has also denied the motion in which the accused called for 'rigorous disciplinary measures' against the chief prosecutor because of his alleged 'unacceptable conduct'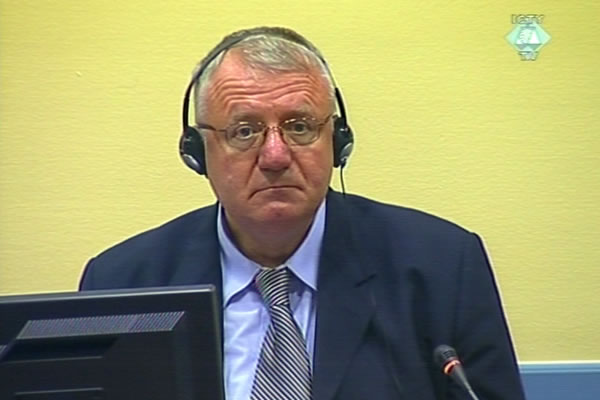 Vojislav Seselj u sudnici Tribunala
Judge Antonetti'sTrial Chamber rejected today the prosecution's motion to revoke the decision of 6 November 2014 granting Vojislav Seselj provisional release. Seselj was transferred to Serbia in line with the decision. Both arguments put forward by the prosecution were dismissed. The prosecution argued on the one hand that the decision should never have been made, and on the other, that the accused violated the conditions of provisional release.
In the motion submitted in early December 2014 the prosecution stressed that Seselj was granted provisional release 'for humanitarian reasons'because of his failing health. The decision was based on the medical documents that had not been disclosed to the prosecution. On his arrival in Serbia, the accused made statements that cast doubts on the validity of the claims that his health had seriously deteriorated, the prosecution noted, calling for the decision to be revoked.
The Trial Chamber led by the French judge noted that the prosecution could have appealed the decision on provisional release for the Serbian Radical Party leader but missed the deadline, which is seven days from the decision. Now the prosecutor wants the decision to be reviewed, but a review is possible only if there is new evidence or if the Trial Chamber has erred in its conclusions. According to the judges, the prosecution's motion has not provided either.
The prosecution's argument that the Serbian Radical Party leader has violated the conditions of his provisional release has also been dismissed. In his public appearances, Seselj has vowed he will not return voluntarily to The Hague when requested to do so by the Trial Chamber.The accused has also openly threatened people who have cooperated with the OTP and made offensive statements about the victims. In the judges'view, Seselj has not violate any of the conditions imposed on him: to return to the Detention Unit when a decision is issued requiring him to do so, not to contact witnesses and not to obstruct the administration of justice. 'The Accused's statements to the press are regrettable but do not constitute threatening of witnesses', the judges explained in their decision.
In the decision the Trial Chamber stated that it lacked jurisdiction to rule on the motion in which the accused demanded that the judges'apply rigorous disciplinary measures'againstChief Prosecutor Serge Brammertz because of his alleged 'unacceptable conduct'. Seselj filed his request after the prosecution's motion for his return to the Detention Unit.As the judges explained, the alleged 'unacceptable conduct' of the chief prosecutor was not a violation of the procedure; it may be construed as a breach of the mandate the chief prosecutor received from the UN Security Council. Seselj was thus indirectly instructed to present his complaints to the highest body of the UN.
Apart from the fact that the chief prosecutor has been spared 'rigorous disciplinary measures', today's decisions likely means that Seselj will remain in Serbia pending his trial judgment.