Home
NEW DEVELOPMENTS IN SESELJ CASE
The Trial Chamber has invited the accused Serbian Radical Party leader and the prosecution to submit their comments about the manner in which the proceedings are to continue. Seselj's trial has been suspended temporarily because of the disqualification of one of the judges, who was replaced by a new judge. Judge Antonetti wants the parties to consider whether contempt of court proceedings should be instituted against those who leaked to the press the private letter written by the disqualified judge Harhoff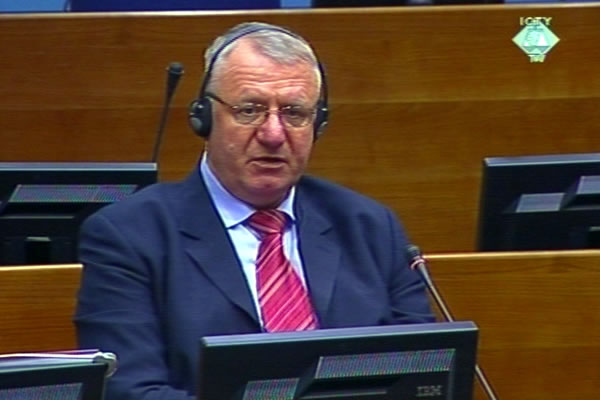 Vojislav Seselj in the courtroom
Judge Antonetti's Trial Chamber, which is in charge of the case against Vojislav Seselj for crimes against humanity in Vojvodina, Croatia and Bosnia and Herzegovina, has ordered the prosecution and the accused to submit their comments on the manner in which the proceedings should continue; they have 14 days to do so. The trial has been suspended temporarily because of the disqualification of one of the judges.
The Trial Chamber issued the order after the Senegalese judge Mandiaye Niang replaced Judge Harhoff from Denmark. Harhoff was disqualified at Seselj's request for his purported bias in favor of the conviction of the accused persons. Seselj's judgment was scheduled to be delivered on 30 October 2013 but was postponed pending the appointment of the replacement judge. Of course, the new judge must also familiarize himself with the case in order to be able to take part in the deliberations.
Judge Antonetti appended a concurring opinion to the Chamber's order, in which he expressed his concern about the 'procedural future' of the case. As Judge Antonetti stressed, Seselj has spent more than ten years in detention. Although an 'expeditious' trial has always been his priority, external unexpected circumstanced have prevented him from accomplishing that goal, Judge Antonetti said.
Antonetti suggested to the parties to give their opinions on the four issues that, in his view, could either 'prolong' or 'shorten' the proceedings. The presiding judge proposed to appoint a team of legal advisors who would be available at all times to the Trial Chamber, to institute contempt of court proceedings against persons who had leaked Judge Harhoff's private letter to the Danish newspaper, to establish the point from which the trial should proceed, and to appoint a reserve judge.
If a reserve judge had been appointed earlier, the judgment would have been rendered on 30 October 2013, Judge Antonetti concluded, inviting the parties to make their comments about the future course of the trial and about the four questions/proposals he made.