Home
KOVAC WANTS SAFE PASSAGE AND LAWYER
Tomislav Kovac has asked the Trial Chamber for guarantees that he won't be arrested en route to The Hague, where he should soon testify as Radovan Karadzic's defense witness. He also wants to testify in the presence of a lawyer because of 'a real possibility that he may incriminate himself'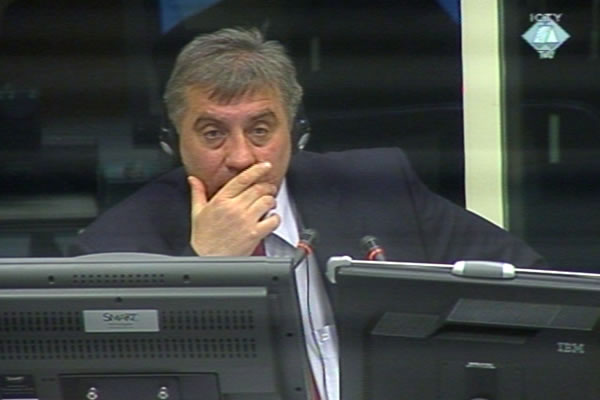 Tomislav Kovac, witness at the Stanisic and Zupljanin trial
Tomislav Kovac, former assistant to the interior minister of Republika Srpska, wants the Trial Chamber to give him 'safe passage', guaranteeing that he will not be arrested and handed over to the BH authorities as he travels to The Hague where he is due to testify in Radovan Karadzic's defense.
In his letter, Kovac says, 'I respect the court and I am prepared to appear before the Trial Chamber at any time'. He fears that he might face prosecution as he is currently under investigation in two criminal cases involving the events he should testify about at Karadzic's trial.
Kovac also wants to be assigned legal counsel of his choice to represent him at his meetings with Karadzic and his defense team because there is 'a real possibility that [he] may incriminate' himself. As he explained, in addition to the two criminal investigations against him in Bosnia and Herzegovina, he has been interrogated five times as a suspect by the investigators from The Hague.
Kovac wants to be represented by Belgrade lawyer Aleksandar Lazarevic as he testifies at Karadzic's trial. Lazarevic represented Kovac during his previous testimony at the behest of the Trial Chamber at the trial of Mico Stanisic and Stojan Zupljanin.