Home
MLADIC'S MOTION TO DISQUALIFY JUDGE ORIE DENIED
The Tribunal's President denied an urgent motion filed by Mladic's defense in which it sought the disqualification of presiding judge Alfons Orie and a stay of proceedings. There are no obstacles now for the trial to begin, as scheduled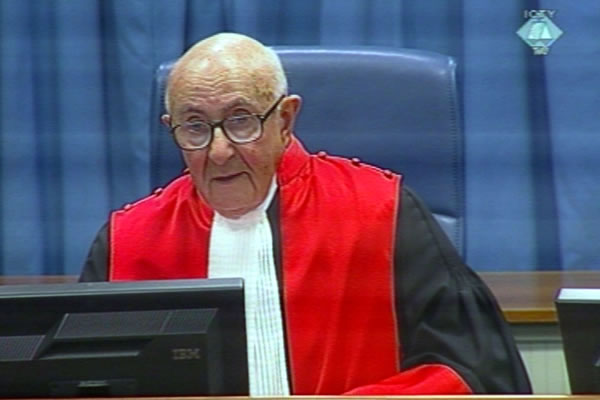 Theodor Meron, president of the MICT
The Tribunal's President Theodor Meron denied the motion filed by Ratko Mladic's defense to disqualify Judge Alfons Orie and to suspend the proceedings. President Meron thus removed all obstacles for the trial of the VRS Main Staff commander to begin on 16 May, on schedule. Mladic is charged with genocide and other crimes in Bosnia and Herzegovina.
Having considered all 17 grounds in Mladic's motion to disqualify the presiding judge, to adjourn the proceedings and postpone the trial, the Tribunal's President concluded that the applicant failed to demonstrate that a 'reasonable observer, properly informed, would reasonable apprehend bias' of Judge Orie, as he stated in the decision released. The defense's motion was therefore denied as unfounded. In a brief statement of reasons, the President states that the judges of the Tribunal enjoyed the 'assumption of impartiality' and the party seeking to disqualify a judge must bear the burden of proof.
President Meron's decision contains as an attachment Judge Orie's detailed response to the allegations in the motion filed by Mladic's defense. In the response, Judge Orie went through all the arguments in the motion, item by item, dismissing them as groundless.
The opening statement of the prosecution at the trial of Ratko Mladic is scheduled to begin 16 May 2012 at 9am.