Home
SESELJ IN HOSPITAL, CLOSING ARGUMENTS POSTPONED
The Tribunal's spokesperson Nerma Jelacic confirmed that the Serbian Radicals' leader had been transferred to a civilian medical facility. The defense's closing arguments, scheduled to begin on Monday, were postponed until next Wednesday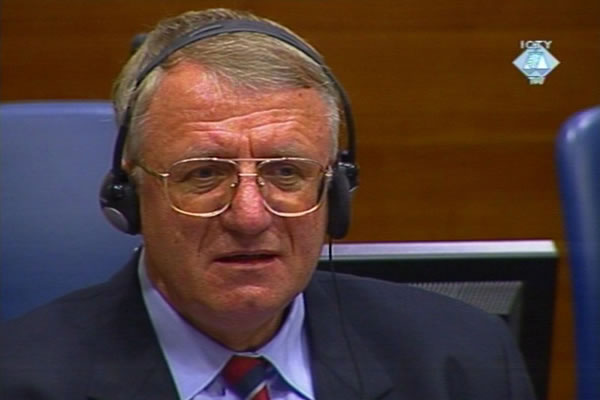 Vojislav Seselj in the courtroom
The Tribunal's spokesperson Nerma Jelacic confirmed this evening that the accused Vojislav Seselj had been transferred from the UN Detention Unit to 'a civilian medical facility'. Since Seselj hasn't authorized any disclosure of information about his medical condition, the spokesperson in her statement didn't provide further details about the status of the accused.
A status conference in the appellate proceedings in the second contempt of court case against Seselj was cancelled without an explanation, and then it was announced that the defence's closing arguments that were to be presented by the Serbian Radicals' leader who is on trial for crimes in BH, Vojvodina and Croatia would be postponed. Seselj was supposed to begin presenting his closing arguments next Monday. Nerma Jelacic said in her statement that 'hearings are expected to resume on Wednesday, 14 March 2012 depending on the accused's ability to appear in court'.
Last week, the prosecution delivered its closing arguments before Judge Antonetti's Trial Chamber. The prosecutors are convinced that they have proven the responsibility of the accused for murder, persecution, deportation, forcible transfer, torture, destruction of property and religious buildings in Vukovar, Zvornik, Sarajevo area, Mostar, Nevesinje and the village of Hrtkovci in Vojvodina. The prosecution has sought a 28-year prison sentence for Seselj for those crimes. Seselj has already been sentenced to 15 months in prison for contempt of court – this sentence has been confirmed on appeal – and to 18 months in prison for same crime; the latter sentence is still under appeal. In the meantime, Seselj has been indicted for contempt of court for the third time.