Home
SOLANA'S NEW LETTER
In his reply to the request of the Trial Chamber hearing the case against the Croatian generals Gotovina, Cermak and Markac, Secretary-General of the Council of the EU Javier Solana has stated that eight of the eleven reports drafted by the European observers and sought by the defense have already been delivered to the defense. There is no reliable evidence that the three remaining documents exist, Solana has added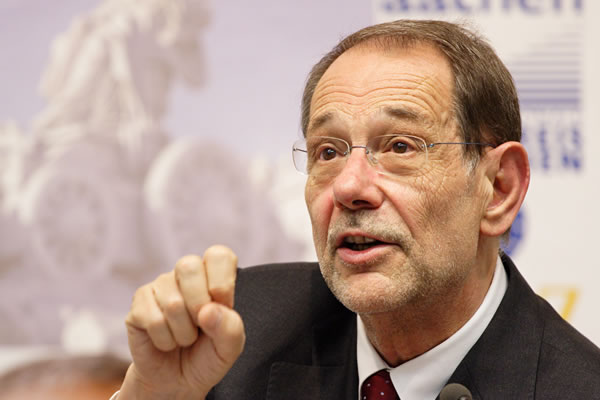 Javier Solana
In his letter to the Trial Chamber with Judge Alphons Orie presiding, Secretary-General of the Council of the EU Javier Solana reports on the latest efforts by his office to locate the remaining reports drafted by the ECMM. The reports have been sought for quite some time by Ante Gotovina's defense.
Solana and his associates have checked carefully if the 11 report drafted in Sector South in August 1995 after Operation Storm, as the Trial Chamber believes, are in fact stored in the EU archives, Solana says, adding that eight of the 11 reports have already been delivered to General Gotovina's defense either directly from Solana's office or via the OTP in The Hague. There is no evidence showing that the remaining three reports were ever drafted, the Secretary-General of the Council of the EU claims.
The correspondence between Gotovina's defense, the Trial Chamber and the EU started in March 2009 when the defense counsel indicated they had yet to receive almost 100 reports of the European observers. Since then, the prosecution has indicated repeatedly that some of those documents had been disclosed to the defense through the Tribunal's standard procedure. Solana's office, for its part, has indicated that the investigators working for the defense have been granted unrestricted access to the EU archives where the documents are kept.
The trial of Croatian generals Gotovina, Cermak and Markac for crimes against Serbs during and after Operation Storm continues next week with the evidence of new witnesses called by Gotovina's defense. General Ivan Cermak returned to The Hague on 13 August 2009; he was the only of the three accused to be granted provisional release for a part of the summer recess. The Trial Chamber with Judge Orie presiding rejected Cermak's request to be released provisionally on humanitarian grounds but the Appeals Chamber revised the decision.