Home
SOLANA REJECTS GOTOVINA DEFENSE ACCUSATIONS
Secretary-general of the Council of the EU has rejected accusations levied by Ante Gotovina's defense that the Trial Chamber's subpoena for the European monitors' reports drafted during Operation Storm was not complied with. According to the OTP spokesperson, the Croatian authorities have failed to hand over the requested military and police documents, including those whose existence was confirmed by the very authorities last year, despite a subpoena issued by the judges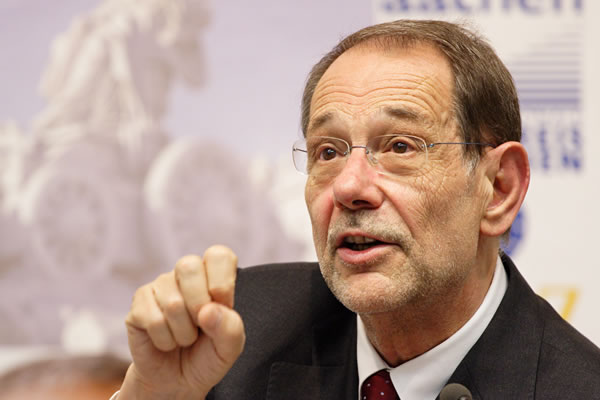 Javier Solana
Gotovina's defense has contended that it did not receive the reports drafted by European monitors during Operation Storm, noting that the EU thus jeopardized the fairness of the trial and 'equality of arms' of the defense and the prosecution. Secretary-general of the Council of the EU Javier Solana has rejected those as groundless.
In a letter to Judge Orie, Secretary-General Solana states that the EU has complied with the Trial Chamber order from February 2008 entirely, granting Gotovina's defense full access to the whole and unredacted archives of the European Community Monitoring Mission. In March 2008, Goran Zugic from the defense team searched the archives selecting the documents that were later delivered to the defense in a redacted form. The defense has been given every single document it asked for, Solana was adamant.
Twenty-four documents the defense claimed were 'missing' have been found after a meticulous search of the Monitoring Mission archives, Solana notes. In March 2008, the documents were at the disposal of Goran Zugic, but he decided not to request them. Solana expressed his doubt that remaining 56 documents, also 'missing' as the defense alleges, existed at all. The defense never identified them or asked for them specifically, Solana was clear. Daily reports from the ECMM Knin headquarters clearly show that some monitoring teams were not operating over a period of time in August 1995, Solana noted, primarily because of 'limitations on their freedom of movement imposed by the local (military) authorities'.
On the other hand, at the press conference today, OTP spokesperson Olga Kavran was asked if the Croatian authorities had sent the subpoenaed military and police documents. Some special police documents were handed over, Kavran replied, but the so-called artillery logbooks remain undelivered. Last year the Croatian authorities admitted that 23 out of approximately a hundred artillery documents requested by the prosecution did exist, Kavran added, but there has been no progress regarding their delivery.