Home
TRIBUNAL REPRIMANDS EUROPEAN UNION
The Trial Chamber urges the European Union to respond to the claims of Ante Gotovina's defense that they haven't yet received about a hundred reports drafted by the European monitors during Operation Storm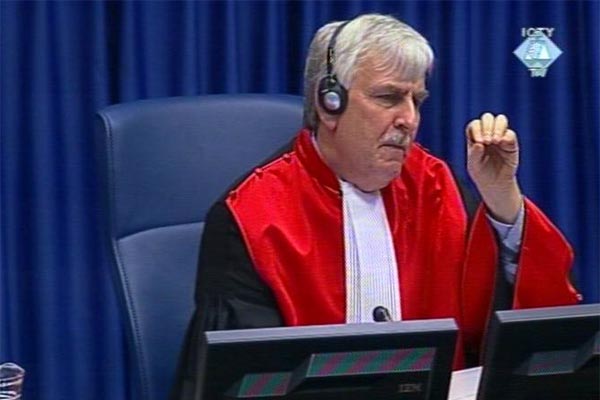 Alphons Orie, judge at the Tribunal
The Trial Chamber with Judge Alphons Orie presiding has urged the EU to respond to the recent motions filed by General Ante Gotovina's defense. In the motions, the defense claims the order the judges issued in February 2008 compelling the EU to deliver to the defense all reports drafted by the European monitors in Operation Storm has not yet been met. In its motion filed in March 2009, the defense notes that it has received 294 documents; they have been redacted so heavily that they are useless. Ninety-five other reports filed by European monitors are still missing, the defense adds.
According to the Trial Chamber's decision, the response should state whether in the opinion of the monitoring mission the documents that Gotovina's defense has requested fall within the scope of the order the judges issued in February 2008. If the answer is positive, the judges call on the EU to explain why the defense has been barred access to those reports filed by the European monitors. The reply should be submitted within 14 days.
The Trial Chamber sent its invitation to several EU addresses, including Javier Solana, representative for the common foreign and security policy, the European Commission and member states who founded the European Community Monitoring Mission in 1991.
The trial of generals Gotovina, Cermak and Markac on charges of crimes against Serbs during and after Operation Storm has been adjourned after the prosecution rested its case. The trial continues of 28 May 2009 with the Ante Gotovina's defense case.