Home
PRE-TRIAL CONFERENCE IN KARADZIC CASE SET FOR 20 JULY 2009
The Trial Chamber today issued its work plan, setting out the dates for the remaining part of the pre-trial stage in the proceedings against the former president of Republika Srpska. Karadzic's trial may begin in late August or early September 2009 at the earliest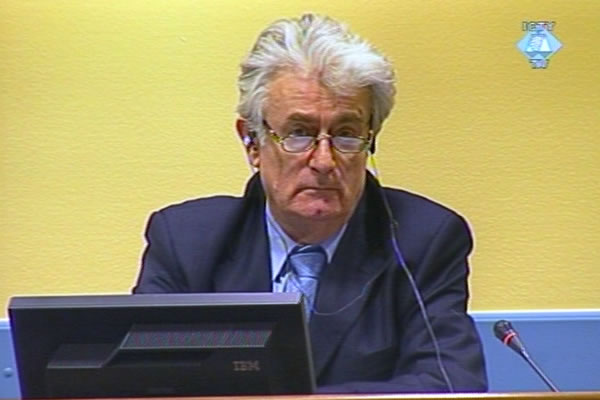 Radovan Karadžić u sudnici Tribunala
The pre-trial conference in the case of Radovan Karadzic will take place on Monday, 20 July 2009, according to the work plan issued today by the Trial Chamber hearing the case of former Republika Srpska president, charged with genocide and other crimes in BH.
As it announced at the status conference last week, the Trial Chamber issued a written order setting the dates for the remaining part of the pre-trial phase. The prosecution was ordered to disclose all its expert reports to the accused no later than 15 May 2009. Karadzic will then have 30 days to respond, indicating if he agrees or disagrees with those reports and if he intends to cross-examine the prosecution expert witnesses. Last week, Karadzic said that he would 'challenge everything except the weather'.
The prosecution has to submit the final version of the pre-trial brief, the witness list and the exhibit list by 18 May 2009 and Karadzic has to file his pre-trial brief by 22 June 2009.
The pre-trial conference has been scheduled for the last working week before the Tribunal's summer recess – from 27 July to 17 August 2009 – the trial of Radovan Karadzic is expected to open