Home
'ADDITIONAL EXPLANATIONS'
Contrary to several previous insider witnesses at the trial of Croatian generals Gotovina, Cermak and Markac, who renounced the statements they had given to the OTP investigators once they got in the courtroom, Davor Simic, former member of the Croatian military police, renounced his statement before he even entered the courtroom by giving 'additional explanations' to Ante Gotovina's defense investigators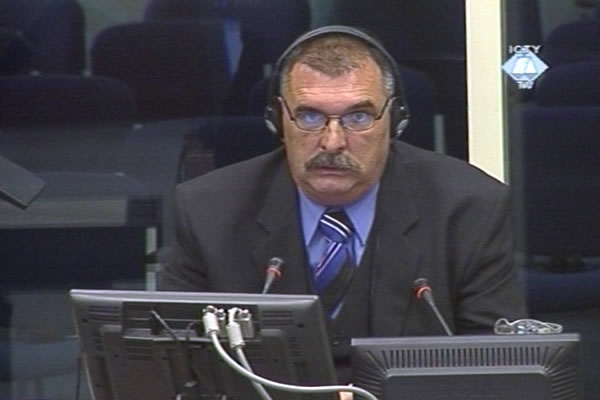 Damir Simic, witness in the Gotovina trial
Damir Simic, former CID inspector in the 72nd Battalion of the military police, gave a statement to the OTP investigators in January 2008. In it he described what his and other units did in the Krajina territory during Operation Storm and in its aftermath in the summer of 1995. The crimes that generals Ante Gotovina, Ivan Cermak and Mladen Markac are charged with were perpetrated in that period.
Six months later, in July 2008 the witness gave another statement, this time to Ante Gotovina's defense investigators. In it he provided some 'additional explanations' of his previous statement. As Gotovina's defense counsel Luka Misetic said at the beginning of the hearing today, the explanations differ in some details from the statement given previously to the OTP investigators.
Following his arrival in The Hague, at his proofing session and in the additional statement he have to the prosecution, Simic confirmed that his statement from January 2008 was true. Gotovina's defense today asked that the witness be shown the statement he gave to defense investigators and then say whether he agreed with the explanations he provided originally or the additional ones. In court today, the witness confirmed that he talked to the investigators of both sides. This prompted the presiding judge to call for a break. The defense and the prosecution met during the break and reached a compromise. They decided to delete some paragraphs from both statements; nothing was said about the contents.
As the hearing today drew to a close, the prosecutor began the examination-in chief of the witness whose evidence is to be completed tomorrow.