Home
SESELJ TRIAL ADJOURNED
Mere ten minutes into the trial today, the Trial Chamber decided to continue in private session. The Vojislav Seselj trial was then adjourned until next Tuesday. The accused wants the transcript of the trial in closed session yesterday to be made public. It appears that the topic was the mysterious text messages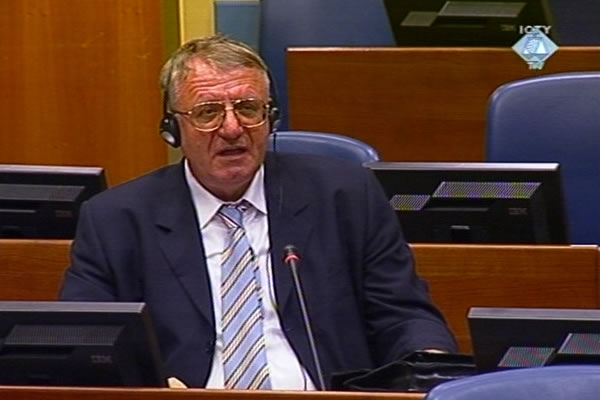 Vojislav Seselj in the courtroom
At the Vojislav Seselj trial today, the prosecution was to finish the examination-in chief of former SRS volunteer Goran Stoparic and Seselj was due to start his cross-examination of this witness. However, the trial was adjourned after less than two hours. Most of it was conducted in closed session.
In the first ten minutes today, Seselj made several requests to the Trial Chamber. Seselj asked for the transcript of the forty minutes of the trial held in private session at the beginning of the trial yesterday to be made public. He also asked the prosecution to provide him with the contents of text messages that were apparently discussed yesterday. It remains unknown who sent these messages to whom and what the contents were.
When the witness was brought to the courtroom, prosecutor Dahl asked for the court to go into private session. An hour later, the ICTY Registry briefly announced that the trial of Vojislav Seselj was adjourned until Tuesday, 22 January 2008. The hour will be announced later.