Home
RADOVAN KARADŽIĆ GETS LIFE SENTENCE
The Appeals Chamber labelled the 40-year sentence Karadzic received at his trial 'unreasonable and plainly unjust' and sentenced him to life in prison. The remaining grounds for appeal filed by the prosecution and the accused were rejected. Karadzic could be set free in the summer of 2038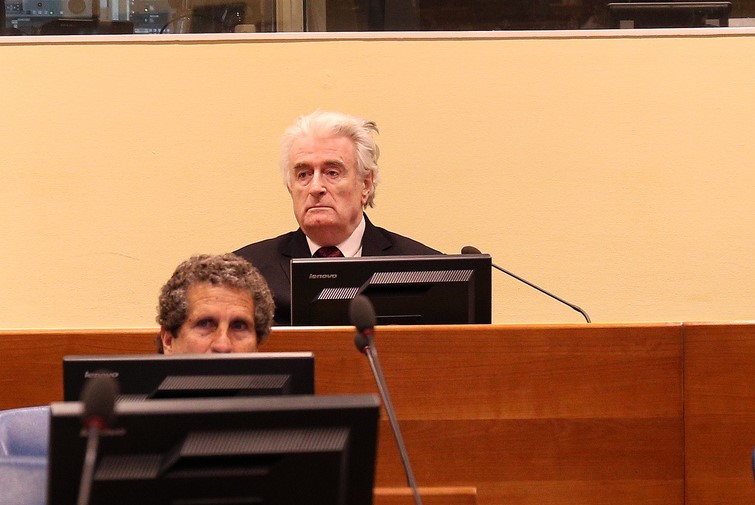 Radovan Karadžić, Appeal judgement pronouncement at the The International Residual Mechanism for Criminal Tribunals (IRMCT)
The Appeals Chamber of the International Residual Mechanism for Criminal Tribunals confirmed today the key finding in the trial judgment: Radovan Karadžić played a key role in four joint criminal enterprises: forcible and permanent removal of non-Serbs from large parts of Bosnia and Herzegovina, terror campaign in Sarajevo, taking UN hostages and the Srebrenica genocide.
Noting that several high-ranking officers in the Bosnian Serb army, who were all subordinate to Karadžić, such as Galic, Beara, Popovic and Tolimir, were sentenced to life in prison because of their part in individual criminal enterprises, the Appeals Chamber labelled the 40-year sentence imposed on Karadžić at trial as 'unreasonable and plainly unjust'. In light of great gravity of the crimes and the highest degree of responsibility of the accused, the Appeals Chamber accepted the prosecution's appeal with a majority of votes (3:2) and sentenced Karadžić to life in prison.
This is the only ground of appeal to be accepted in its entirety by the five-member panel. The prosecution and Karadžić had filed dozens of other grounds. The judges dismissed Karadžić's appeal against all the factual and legal findings in the trial judgment and his claim that his trial had been unfair. The judges likewise dismissed the prosecution's appeal against the conclusion reached by the Trial Chamber that the ethnic cleansing in seven BH municipalities had not reached the level of genocide. The appellate judges agreed with their colleagues that the crimes in those municipalities had not been committed with the specific intent to destroy the non-Serb ethnic communities but merely to exterminate them and expel them from those areas, which qualifies as a crime against humanity.
This outcome of the appellate proceedings in the Radovan Karadžić case means that all the factual findings in more than 2,600 pages of the trial judgment were confirmed as valid, thus establishing what, where and how happened in the BH war, and who is to blame.
After the final judgment was rendered, Radovan Karadžić was taken back to the UN Detention Unit to await transfer to a prison in one of the UN member states that have signed an agreement on service of sentences with the Tribunal. A life sentence does not necessarily mean that he will languish in prison for the rest of his life. According to the established practice, persons convicted by the Tribunal are released after serving two thirds of their sentence. For life imprisonment, the practice is to release them after serving two thirds of the longest sentence imposed by the two tribunals, for Yugoslavia and Rwanda. Currently, the longest sentence was imposed on one of the men convicted of genocide in Rwanda: 45 years. This means that Karadžić, if continues in good health, may hope to see the light of day in the summer of 2038.