Home
MLADIC WILL NOT GO TO RUSSIA FOR TREATMENT
Judge Orie's Trial Chamber has rejected Ratko Mladic's defense request to allow their client to travel to Russia to undergo medical treatment, on humanitarian grounds. The judges not that Mladic's health, contrary to the defense's alarmist claims, remains 'consolidated and stable'. The judges are not convinced that the accused would return to The Hague for the judgment in his case, scheduled for November, despite the guarantees offered by the Russian authorities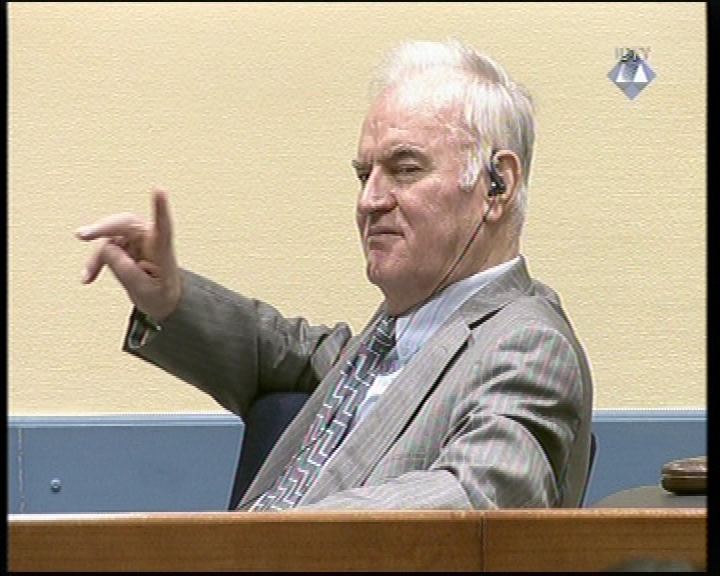 Ratko Mladić
In March, the defense of the former VRS Main Staff Commander submitted an urgent motion to the Trial Chamber asking the judges to allow the accused to travel urgently to an unspecified clinic in Russia, because of a sudden deterioration of his health and the extreme risk of a stroke or a heart attack. The defense appended the findings of three Russian specialists who examined Mladic in 2015, and the opinions of three Serb doctors who examined his medical files. The defense attached to their motion a note from the Russian ambassador to the Netherlands, offering guarantees that the Russian authorities will make sure Mladic complies with all the terms of his provisional release and will return him to The Hague when the Chamber orders him to do so.
The Trial Chamber, however, 'is not convinced' that the accused would return to the UN Detention Unit if granted provisional release, recalling that Mladic had spent 16 years on the run – even though he was gravely ill at the time – after his indictment.
Secondly, the health of the accused is constantly monitored by the Tribunal's Registry and the Trial Chamber itself, the judges note in their decision. The judges receive regular medical reports from the Detention Unit medical staff and specialists as required. According to the Trial Chamber, the defense's motion is based on the reports filed by doctors who had examined Mladic almost three years ago, or had not examined him at all, basing their conclusions on his medical files.
As the Chamber notes, a team of independent specialists found that Ratko Mladic's medical treatment over the past few years was in line with the international standards. The medical crisis that occurred on 3 March was dealt with and according to a report filed by the Detention Unit medical staff, in Ratko Mladic's case 'there are no acute medical problems which remain unaddressed'.
All in all, the judges conclude that the defense failed to proffer evidence in support of their claims that the accused does not have proper medical case in the UN Detention Unit. On the contrary, the Chamber is convinced that the health of the accused is not an obstacle to his remaining in custody.