Home
CONTESTING TOMASICA EVIDENCE
Dr. Svetlana Radovanovic, demography expert called by Ratko Mladic's defense, has challenged the integrity of the prosecution expert Ewa Tabeau. According to Dr. Radovanovic, Tabeau's 'key mistake' was her failure to indicate that some of the victims exhumed from the Tomasica mass grave had died in combat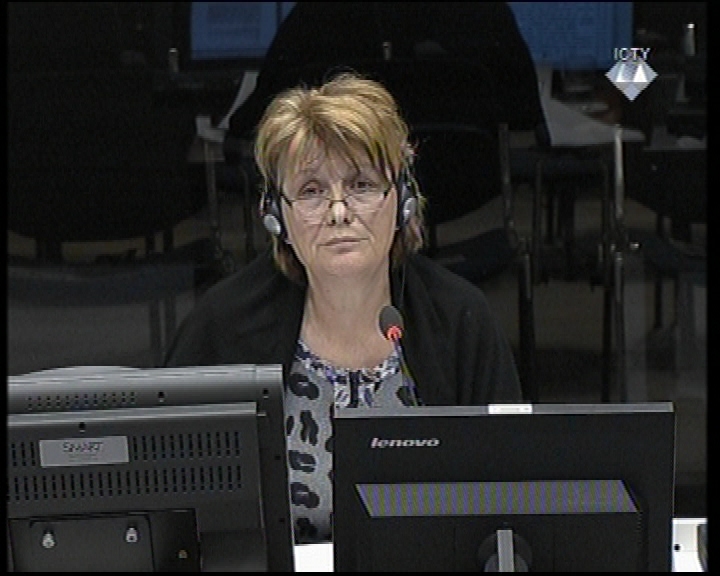 Svetlana Radovanović, expert witness at the trial of Ratko Mladić
In the final stage of Ratko Mladic's defense case, his lawyers tried to contest the findings of Ewa Tabeau, the prosecution demography expert, on the number, identification and cause of death of the victims exhumed from the Tomasica mass grave near Prijedor. To that end, Mladic's defense called their own expert, Dr. Svetlana Radovanovic from Belgrade. She testified that the prosecution expert had made a number of professional errors in her report. According to Dr. Radovanovic, Tabeau had presented a series of 'absurd' conclusions that jeopardized her professional integrity.
Dr. Radovanovic criticized Dr. Tabeau for failing to indicate that some of the exhumed victims had died in combat. According to Dr. Radovanovic, this would mean that all the victims had been executed. Mladic's demography expert referred to various documents which speak about the fighting in that area. She also referred to a report on the results of the exhumations carried out in the Prijedor area to date drafted by OTP investigator Nikolas Sebire who presented his findings at the trial of Milomir Stakic in 2002.
Mladic's defense counsel Dragan Ivetic quoted a conclusion from Dr. Tabeau's report that there was 'significant evidence corroborating the conclusion that the Tomasica victims had died a violent death in extremely dramatic circumstances of a broad ethnic cleansing campaign in the Prijedor municipality, which was in turn part of the ethnic cleansing carried out in the Autonomous Region of Krajina (ARK)'.
Radovanovic accused Dr. Tabeau of 'stepping outside the boundaries of professional standards' and 'manifesting obvious bias'. The prosecution's demography expert presented her 'personal views' that lacked scientific foundations, Dr. Radovanovic stressed. Furthermore, Tabeau failed to present her definition of ethnic cleansing.
In her evidence at Mladic's trial, Dr. Tabeau explained that she defined ethnic cleansing as actions directed towards a specific group which then lead to the disappearance of that group from a territory. That, Dr. Radovanovic argued, was not a 'scientifically correct explanation'.
Due to a Dutch national holiday on Wednesday, Ratko Mladic's trial will resume on Thursday, 28 April 2016. Dr. Svetlana Radovanovic will return to the witness stand after the Trial Chamber has heard the evidence of Jan Segers, a Belgian military officer who worked as an intelligence officer in the UNPROFOR headquarters.