Home
BLINDFOLDED VICTIMS OR FIGHTERS WITH 'BANDANAS'
In the final part of Dr. Zoran Stankovic's examination-in-chief, Ratko Mladic's defense alleged that the Srebrenica victims exhumed from the mass graves may have been killed in combat, and not executed. Strips of cloth found on the victims' heads were not blindfolds but 'bandanas' worn by fighters, the defense argued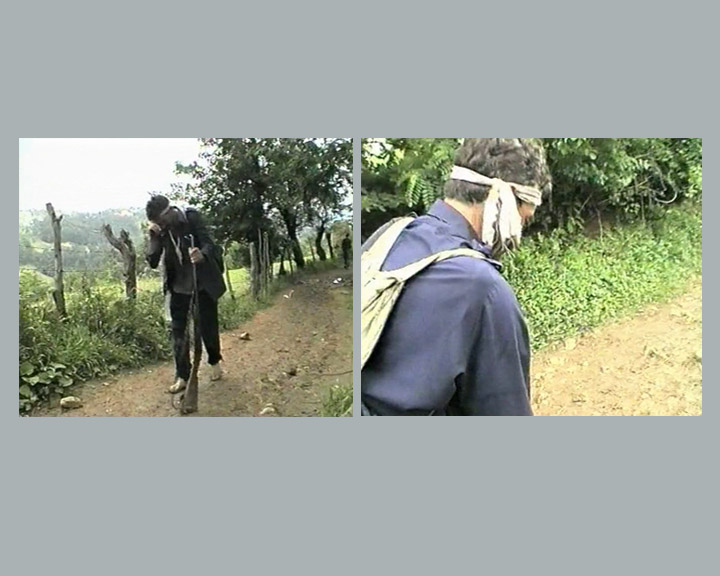 Members of the 28th Division of BH Army with "bandanas"
The examination-in-chief of Dr. Zoran Stankovic, a forensic expert from Belgrade, entered its final stage today. Ratko Mladic's defense focused on the exhumations of mass graves in the Srebrenica region and other crime locations listed in the indictment against the former commander of the VRS Main Staff. Dr. Stankovic was asked by the defense to review and comment on the report on the Srebrenica exhumations written by the late Dr. Dusan Dunjic'. The teams that conducted the exhumations were headed by anthropologist William Haglund, archeologist Richard Wright and pathologist John Clark.
Mladic's defense counsel Dragan Ivetic referred to the conclusions reached by British pathologist Clark in relation to the Ravnice, Glogova and Zeleni Jadar mass graves: Dr. Clark stated that most of the people whose bodies were exhumed at those sites had not been killed in combat. Ivetic went on to quote from a statement given to the investigative bodies in Tuzla by Enver Avdic, who said that the Serb troops in Buljim had opened fire from anti-aircraft guns and anti-tank weapons on the column of Srebrenica men heading towards the free territory. About 1,000 soldiers and civilians had been killed in this manner, Avdic stated. Dr. Stankovic confirmed that the victims' injuries described in Clark's report were consistent with those weapons.
Defense counsel Ivetic put it to Dr. Stankovic that during the war BH Army soldiers in the Srebrenica region habitually wore bandanas. The defense wanted to point out that the blindfolds and hand ligatures recovered from mass graves may in fact have been bandanas worn by fighters in combat. Dr. Stankovic said that it was 'possible' that such strips of cloth would slip down from the forehead to the eyes as soft tissue decomposed. However, the witness stressed that he couldn't be certain about it.
The Belgrade pathologist criticized the work of the international experts involved in the Srebrenica mass grave exhumations. Dr. Stankovic disapproved of the fact that their reports often strayed beyond the limits of their expertise. Defense counsel Ivetic brought up a report of the San Antonio Supervisory Commission from 1997 which analyzed the criticism levied at Haglund's methodology. If the criticism were proven to be justified, the witness said, Haglund's reports would be inadmissible from the forensic point of view.
The defense has referred to the findings of the San Antonio Supervisory Commission several times. In his examination of Chilean forensic anthropologist David del Pino Judge Moloto quoted one of the conclusions reached by the Supervisory Commission: critical remarks levied at Haglund did not discredit his results.
The defense case continues tomorrow: the prosecutor will cross-examine Dr. Zoran Stankovic.