Home
MOMIR NIKOLIC SET FREE LAST YEAR
According to a redacted version of the decision issued in March 2014, Momir Nikolic was granted early release after serving about 12 years in prison. Nikolic, who pleaded guilty before the Tribunal for the crimes in Srebrenica, was sentenced to 20 years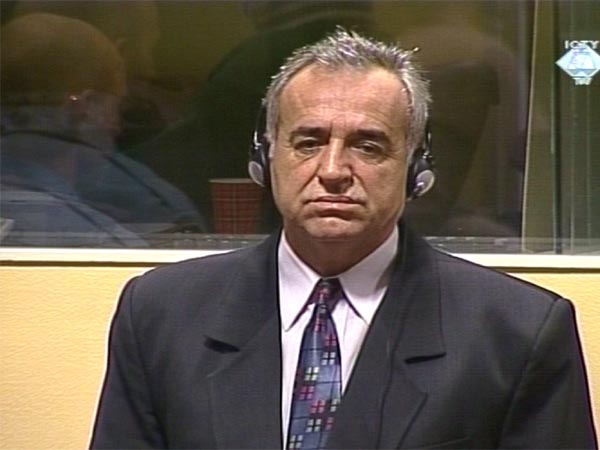 Momir Nikolic during the Appeals judgment hearing
In March 2014, Theodor Meron, President of the Mechanism for International Criminal Tribunals, granted the Momir Nikolic's motion for early release, Nikolic was serving his sentence in a prison in Finland. The decision was handed down on 14 March 2014 and has been under seal until today.
During the war in BH, Momir Nikolic was a security officer in Bosnian Serb Bratunac Brigade. In that capacity, as alleged in the indictment, Nikolic was actively involved in organizing the mass executions of captured Srebrenica men and boys in July 1995. Nikolic was arrested in April 2002.After he pleaded guilty to the crimes against the people in Srebrenica in May 2003, the Trial Chamber sentenced him to 27 years in prison. His sentence was reduced on appeal to 20 years. Nikolic testified in several cases against his former war commanders and fellow fighters. In his admission of guilt Nikolic exaggerated his culpability, claiming that he had taken part in some incidents although in the actual fact he had not. He later withdrew his claims. This is why Nikolic's evidence was always taken with a grain of salt.
The Tribunal's convicts are usually granted early release after they have served two thirds of their sentence. In Momir Nikolic's case this was not the case, as he was released after less than 12 years instead of more than 13 years in prison. Obviously, some other reasons were behind the decision. One such reason - Nikolic's good behavior in prison - has only recently been disclosed. The rest of the reasons remain redacted because of Nikolic's vulnerable status as a penitent. The only thing that can be inferred is that Nikolic's decision to testify voluntarily in other cases was duly taken into account.
In a separate document, President Meron decided to transfer Ljubisa Beara, who was also found guilty of Srebrenica crimes, to serve his life sentence in a prison in Germany. In 1995, Beara was the security chief in the VRS Main Staff. Beara's co-accused, the Drina Corps security chief Vujadin Popovic, is already serving his sentence in Germany. Popovic was also sentenced to life at the same trial for the same crimes, including genocide.